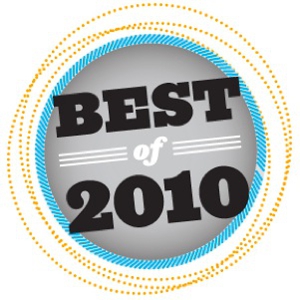 2010 was een mooi muziekjaar, waarin ik zo'n 160 nieuwe songs heb ontdekt die me bevielen. Het jaar ook dat ik begon met deze Songcatcher blog. Het valt niet mee om uit de vele goede muziek de toppers uit te kiezen en ze dan ook nog een specifieke plaats te geven, want het blijft appels met peren vergelijken. Daarom heb ik besloten dat ook maar niet te doen. Mijn keuze uit de songs die ik in 2010 voor het eerst heb gehoord is geworden: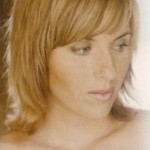 Ballad
Silje Nergaard – Frozen (2009): Wat te doen om een bevroren hart te ontdooien?
Michael Bublé – End Of May (2010)
Emily Smith – Come Home Pretty Bird (2008)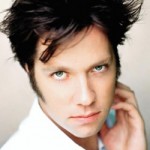 Barok
Rufus Wainwright  – The Dream (2010): Een symfonie voor piano en stem.
Beter dan beroemde broer
Livingston Taylor – Call Me Carolina (2009): Voor één keer uit de schaduw van James.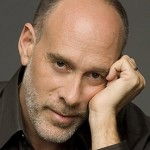 Cover
Marc Cohn – Wild World (2010)
Marc Cohn – New Speedway Boogie (2010)
Marc Cohn – After Midnight (2010)
Leoni Jansen –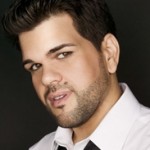 Both Sides Now (2008)
Dansen
Marlon – Hoy estoy de pie (2009): Rete vette salsa met alles erop en eraan. Koortjes, strakke blazers, een lekker arrangement en een uitstekende solozanger.
Duet
Marc Cohn & India Arie – Make It With You (2010): Een sentimentele cover van Bread omgezet tot een hippe song. Jammer dat het niet nog 5 minuten langer doorgaat.
Alain Clark & Diane Birch – Too Soon To End (2010)
Kenny White & Amy Helm – Different Today (2009)
Maroon 5 & Lady Antebellum – Out Of Goodbyes (2010)
Gouden tip
Elbow – Mirrorball (2008):  Prachtig liefdeslied van deze Britse band. Peter Gabriel coverde het op zijn laatste album, maar het origineel spreekt me meer aan. Hier live vanuit Abbey Road in 2009 met het BBC orkest. (Met dank aan Peter van Drenth.)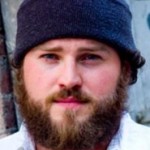 Meezinger
Zac Brown Band – Cold Hearted (2010)
Nick & Simon – Wat een nacht (2010)
Twee songs over verschillende kanten van de liefde die ik iedere keer als ik ze hoor weer uit volle borst meezing.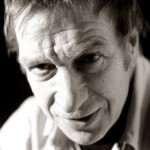 Naar de keel grijpend
Alex Roeka – De zwarte oceaan (2008): Over de pijnlijke verwijten als je de geliefde achterlaat en antwoorden zoekt op de waarom-vraag.
Alex Roeka – Alleen maar dit moment (2004): De aantrekkingskracht van de voorbije liefde, met Boeddha die het wel begrijpt.
Tift Merritt – After Today (2010): Vraag me niet wat er na vandaag komt.
Peter Gabriel – I Think It's Going To Rain Today (2010)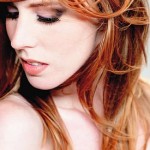 Nederlands talent
Elske de Wall – Too Much To Sing For (2010): Friese zangeres gaat vocaal los.
Retro
Diane Birch & Daryl Hall – Nothing But A Miracle (2009)
Samenzang
Krista Detor, Karine Polwart, Emily Smith & Rachael McShane (Darwin Song Project) – Clock Of The World (2009)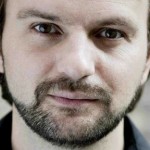 Singer/songwriter met gitaar
Tim Christensen – As I Let You In (2008)
Tekstueel
Kari Bremnes –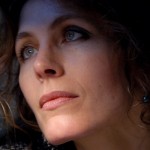 To Give You A Song (2002): Ze wil geen woorden zingen met vals sentiment die al honderd keer gebruikt zijn en toch wil ze je dit lied geven.
Kathryn Williams – Frame (2008): De geliefde is van de muur en uit de lijst gehaald en onder het bed beland, en vraagt of hij haar nog een keer wil tekenen.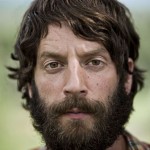 Tranentrekker
Ray LaMontagne – This Love Is Over (2010): De zanger van mijn beste song van 2008 (Sarah)  flikt het hem weer.
Peter Gabriel – The Power Of The Heart (2010)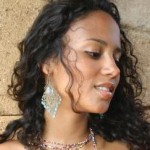 Werelds
Mayra Andrade – Badiu si (2009): Kaap Verdische zangeres met een lekker ritmisch nummer met prachtig blazers-arrangement.
Mirrorball
I plant the kind of kiss,
that wouldn't wake a baby.
On the self-same face,
that wouldn't let me sleep.
And the street is singing with my feet,
and the dawn gives me a shadow
I know to be taller.
All down to you, dear.
Everything has changed.
My sorry name,
has made it to graffiti.
I was looking for,
someone to complete me.
Not anymore, dear:
everything has changed.
We make the moon our mirrorball,
the street's an empty stage.
The city sirens,  violins.
Everything has changed.
So lift off love.
Lift off love.
We took the town to town last night.
We kissed like we invented it!
And now I know what every step is for,
to lead me to your door.
Know that while you sleep,
everything has changed.
We made the moon our mirrorball.
The street's an empty stage.
The city sirens,  violins.
Everything has changed.
So lift off love.
(down to you, dear)
Lift off love.
(down to you, dear)