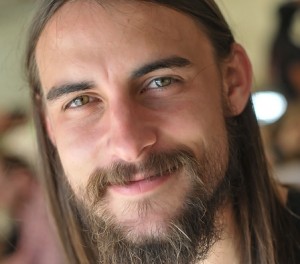 Het is nogal wat om een jonge singer/songwriter te vergelijken met James Taylor, maar toch ga ik het erop wagen. Natuurlijk zijn er veel verschillen en is het veel te vroeg. Maar net als JT is Robert Ellis in staat om me te raken en dichtbij te komen met zijn melancholische teksten, zang en gitaarspel. Hij heeft me gelijk te pakken en ik hang aan zijn lippen. Wat me over de brug hielp in deze vergelijking was de blik aan het einde van het lied, recht in de lens, die griezelig overeenkomt met die van een jonge JT. Dat introverte, kwetsbare en schuwe, maar tegelijkertijd ook overtuigd van zijn kunnen. Kijk zelf maar.
Robert Ellis is een jonge Texaan van 23, die muziek maakt die dicht tegen de country aan zit en me ook sterk doet denken aan de vele onbekende singer-songwriters (als Michael Murphey, Orville Stoeber, e.a.) van begin jaren 70, die ik toen veel draaide. Intense verhalenvertellers. Zijn Friends Like Those was één van mijn favoriete nummers van 2011 en kun je hier terugvinden op mijn blog. Net als Bamboo komt het van zijn album Photographs uit 2011.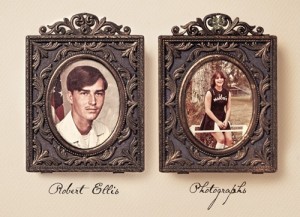 Bamboo
There was a field of bamboo trees,
behind the house down by the creek.
And the summers there got so hot,
there were swarms of mosquitoes
around that old wood dock.
That field was all cut down.
Oh I ain't been back there,
since I left town.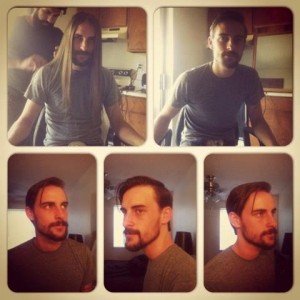 That dock has all but washed away.
Just a cruel reminder
of what it was yesterday.
It was there that I first learned to shoot.
I steadied my aim,
pulled the trigger of that old 22.
I learned to build things
made from scrapped wood,
with hammer and nails.
I did what I could to be just like you.
But I sold those guns and bought a car.
I don't have nowhere to shoot them,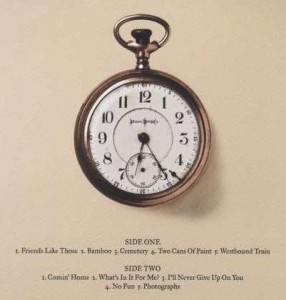 I don't have a backyard.
And I don't build much anymore.
I spend all my time working,
buy what I need at the store.
Ain't it funny how memories can feel.
Ain't it strange what time can steal.
There ain't one thing good
about being on the bad end of the deal,
like getting memories in place
of something that was real.
Ain't it funny how things can change.
Ain't it strange what comes with age.
There ain't one thing good
about getting old and going grey,
and losing dear friends along the way.