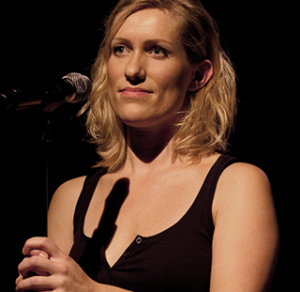 Mijn favoriete lied van dit moment is Kaf van het koren van zangeres & actrice Brechtje Kat. Het blijft zelfs als een oorwurm in mijn hoofd hangen.
Brechtje vertelde me dat het nummer gaat over het verliezen van de liefde, het door je handen laten glippen en niet weten hoe je het vast kan houden. In de muziek hoor je haar voorliefde terug voor fado en flamenco. Zingen uit je ziel en het volgen van je hart.
Kaf van het koren komt van haar album Vaarland uit 2013 en ze schreef het samen met gitarist Hans van Gelderen. De andere twee muzikanten zijn Felix Hildenbrand op contrabas en Floris van der Vlugt op sopraansax. Op het album staan allemaal nummers die geïnspireerd zijn op de heimwee en het warme gevoel van thuiskomen die ze had naar de boerderij van haar ouders, de koeien, de postduiven en het dorp Westzaan waar ze vandaan komt. Over de liefde die ze vond met de buurjongen, met wie ze op haar 20e ging samenwonen, tot het een jaar later uitging en het te pijnlijk was om terug te verhuizen naar haar ouderlijk huis. Over de stap die ze maakte naar haar nieuwe thuis, de grote stad (Amsterdam & Antwerpen).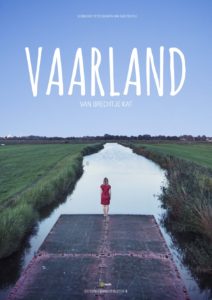 Over heimwee naar vroeger en honger naar later. Kleinkunst op de klanken van fado & soul, noemt ze het zelf.
Om een beeld te geven van de muzikale smaak van Brechtje Kat, hier een aantal nummers die voorkomen in haar platenkast: Van Morrison – Moondance, Dolly Parton – I Will Always Love You, Melanie – Save Me, Windkracht 7 – Drifts, Tommy Emmanuel – Those Who Wait, Joni Mitchell – For Free, Jamie Lydell – Where D'You Go, Lianna La Havas – Forget, Buena Vista Social Club – De Camino A La Vereda, Rowwen Hèze – En dan is het maar dom, Lara Fabian – Je Suis Malade, Otis Redding – Cigarettes and Coffee.
Kaf van het koren
Je trekt je jas aan, bent verslagen.
Kruipt ineen, je trekt je kraag op.
Wil alleen, de andere kant op.
Maar durft het niet te vragen.
Ik trek m'n jas uit en verslagen,
zit ik hier aan deze tafel.
Voor de reis die jij moet maken.
Ga je weg zonder te vragen.
Hij vraagt niets aan mij.
Waakzaam zijn.
In mij kolkende lava.
Wie heeft de kuil gegraven.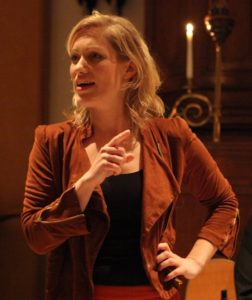 Wacht niet op een antwoord.
Vecht mee tegen de vragen.
Dan de rust, die me blust.
Door een kleine noot van jou.
Een vonk van erkenning.
Geef de stilte terug.
Hij vraagt niets aan mij.
Waakzaam zijn.
Eenzame tocht
heeft aanvang in het bos.
Tussen de bomen een weg door de chaos gezocht.
Ik zou zo graag de wei bereiken.
Rennen door het hoge gras.
Met m'n handen het kaf van het koren scheiden.
Doen of het nooit anders was.
Hij vraagt niets aan mij.
Waakzaam zijn.