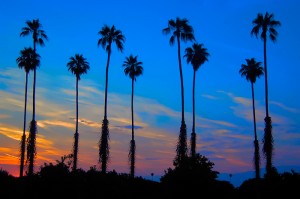 Sinds ik begin jaren 70 inde ban raakte van de muziek van James Taylor, ben ik een groot liefhebber geworden van Westcoast muziek. Als Songcatcher ging ik op zoek naar meer van dat moois en werd daarbij geholpen doordat er vaak dezelfde studiomuzikanten meededen op de albums van de Westcoast artiesten. Als ik die namen tegenkwam, dan wist ik gelijk dat het goed zat, en zo heb ik steeds weer nieuwe zangers, zangeressen en bands ontdekt.
Westcoast muziek ontstond zo rond 1965 aan de westkust van de VS in het gebied rond Los Angeles. Veel artiesten trokken daar naar toe vanwege het mooie weer en de relaxte sfeer, maar vooral vanwege de fantastische studiomuzikanten die er aanwezig waren om hen te begeleiden en voor de vele gelijkgestemde collega's om samen groepen te vormen en nummers te schrijven of in elkaars band of op elkaars albums mee te spelen. Folk artiesten werden ineens singer-songwriters en de muziek mocht weer mooi klinken en meerstemmig zijn. Muzikaal gezien komen in de Westcoast muziek de folk en countryrock samen met de meerstemmige zang van de sunshinepop.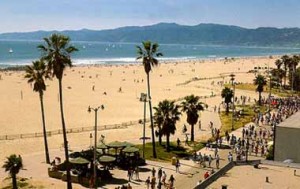 Het is gemoedelijke en vaak optimistische muziek, goed in het gehoor liggend, waarbij de nadruk ligt op de melodie, harmonieën en arrangementen.
Typisch Westcoast zijn bands als The Beach Boys, Bread, Buffalo Springfield, The Byrds, Crosby Stills & Nash, Eagles, The Flying Burrito Brothers, Little Feat, Loggins & Messina, The Mamas & Papas, Poco en Seals & Crofts. Singer-songwriters als Jackson Browne, Dan Fogelberg, Carole King, Joni Mitchell, Bonnie Raitt en James Taylor. En niet te vergeten Linda Ronstadt, die nummers van allerlei songwriters voor het voetlicht bracht. De bloeiperiode van de Westcoast muziek was van 1965 tot 1976, daarna werd het wat vlakker, gladder en minder succesvol. (*1) Maar nog steeds interessant, zoals je in mijn volgende artikel zult lezen en horen.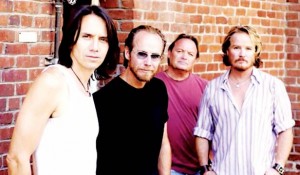 Een groep die de traditie van de vroege Westcoast muziek voortzet is Venice, volgens David Crosby de beste vocale groep in de VS. Hun naam verwijst naar de wijk aan de strandkant van Los Angeles, waar hun grootouders vanaf 1917 kwamen te wonen. Het is een familieband met twee koppels broers (Kipp & Pat en Michael & Mark Lennon) die neven van elkaar zijn. Hun vaders zongen in een swinggroep in de jaren 40 & 50, terwijl de vier oudere zussen van Kipp en Pat in de jaren 50 tot 70 bekend waren als The Lennon Sisters. Venice bestaat al sinds 1977 en is, vreemd genoeg, het populairst in Nederland.
Het lied dat ik van Venice heb uitgekozen is één van de hoogtepunten van de Westcoast muziek, Desperado van de Eagles geschreven door Don Henley en Glenn Frey in 1973. De opname is ongetwijfeld gemaakt tijdens één van hun succesvolle Nederlandse concerten. Ik ben daar zelf een paar keer bij geweest, en dat was elke keer weer feest. Dus ben je in de gelegenheid ga dan vooral een keer luisteren naar authentieke Westcoast muziek door artiesten die genieten van optreden en meestal pas na ruim 2 uur en een aantal covers van hun voorgangers je vol energie naar huis doen gaan.
NOTEN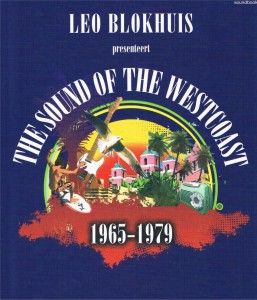 * 1 Leo Blokhuis heeft een prachtige selectie gemaakt van nummers uit de beginperiode van de Westcoast muziek, The Sound Of The Westcoast, 1965-1979. Met een boekje en 4 cd's met totaal 90 nummers van bekende en minder bekende singer-songwriters en bands.
Desperado
Desperado, why don't you come to your senses?
You've been out ridin' fences for so long now.
Oh, you're a hard one.
I know that you got your reasons.
These things that are pleasin' you,
can hurt you somehow.
Don't you draw the queen of diamonds boy,
she'll beat you if she's able.
You know the queen of hearts
is always your best bet.
Now it seems to me, some fine things,
have been laid upon your table.
But you only want the ones that you can't get.
Desperado, oh you ain't gettin' no younger.
Your pain and your hunger, they're drivin' you home.
And freedom, oh freedom well, that's just people talkin'.
Your prison is walking through this world all alone.
Don't your feet get cold in the wintertime?
The sky won't snow and the sun won't shine.
It's hard to tell the night time from the day.
You're losin' all your highs and lows,
ain't it funny how the feeling goes away?
Desperado, why don't you come to your senses?
Come down from your fences, and open the gate.
It may be rainin', but there's a rainbow above you.
You better let somebody love you.
Let somebody love you. Before it's too late.