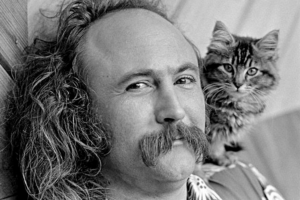 Eén van de mooiste uitvoeringen van het lied Guinnevere van David Crosby werd gespeeld tijdens het muziekprogramma de 2 Meter Sessies in 2000. Crosby werkte hier samen met de Amerikaanse Westcoast groep Venice, die zorgen voor de prachtige meerstemmigheid.
Het lied komt van het debuutalbum van Crosby, Stills & Nash uit 1969 en gaat over drie vrouwen die Crosby lief had: Christine Hinton (die omkwam bij een auto-ongeluk in 1969), Joni Mitchell en iemand die hij niet wil noemen. Die laatste zou wel eens Nancy Ross kunnen zijn, die Crosby in 1966 verliet voor Gram Parsons. Zij tekende namelijk pentagrammen op de muur, vijfpuntige sterren.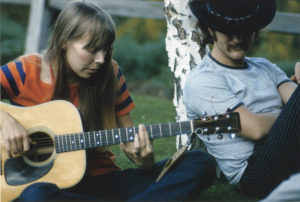 David Crosby is erg enthousiast over de groep Venice. Hij zei over hen: "Venice is the best vocal group in America right now. They're better than anybody else I know. They're fantastic. I'm a student of harmony, that's my thing. I love all kinds of harmony, but I particularly love theirs, because it's so natural. It's not like anybody else's, very unforced, very from their hearts. I've been telling people about them since the first night I heard them. I've told everybody I could find, that they were the best. This is my favorite band in the world."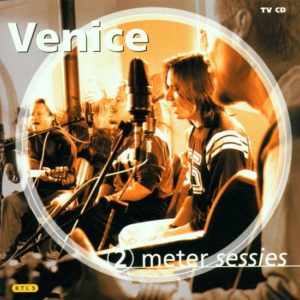 Guinnevere
Guinnevere had green eyes,
like yours, mi'lady, like yours.
She'd walk down through the garden,
in the morning after it rained.
Peacocks wandered aimlessly,
underneath an orange tree.
Why can't she see me?
Guinnevere drew pentagrams,
like yours, mi'lady, like yours.
Late at night when she thought
that no one was watching at all.
On the wall.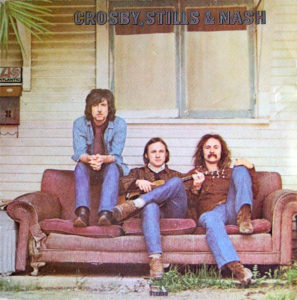 She shall be free.
As she turned her gaze,
down the slope
to the harbor where I lay,
anchored for day.
Guinnevere had golden hair,
Like yours, mi'lady, like yours.
Streaming out, when we'd ride,
through the warm wind down by the bay.
Yesterday.
Seagulls circle endlessly,
and I sing in silent harmony.
We both shall be free.