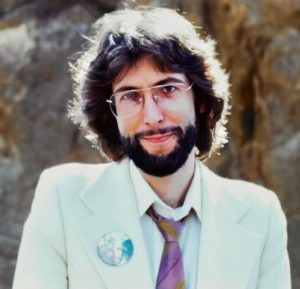 Eén van mijn favoriete singer/songwriters is de Amerikaan Stephen Bishop en ik ben niet de enige die dat vind, want bijvoorbeeld ook Eric Clapton deelt mijn mening. Bishop's debuutalbum Careless uit 1977 heb ik helemaal grijsgedraaid en wat wil je ook met muzikanten & vocalisten als Andrew Gold (1951-2011), Larry Knechtel (1940-2009), Lee Ritenour, Eric Clapton, Jay Graydon, Larry Carlton, Russ Kunkel, Chaka Khan & Art Garfunkel.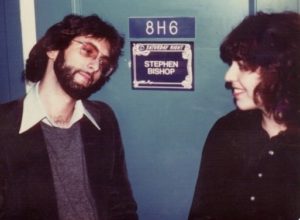 Hij begon ooit met het spelen van klarinet, maar toen hij op zijn 13e The Beatles had zien optreden in The Ed Sullivan Show (1964) kreeg hij een gitaar van zijn broer. Drie jaar later begon hij met de band The Weeds, in die Engelse stijl van toen. Hij vertrok naar Los Angeles maar het duurde nog jaren voordat er enige schot kwam in zijn muzikale loopbaan. Acht jaar lang werd zijn muziek overal afgewezen, maar hij bleef volhouden.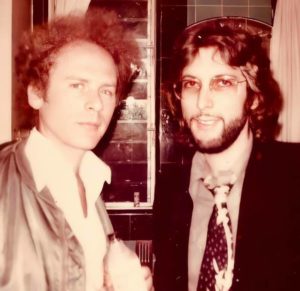 Zijn uiteindelijke doorbraak kwam tot stand dankzij zijn goede vriendin, zangeres Leah Kunkel (de zus van Mama Cass van The Mamas & The Papas) en vrouw van drummer Russ Kunkel), die zijn muziek liet horen aan Art Garfunkel. En die besloot twee nummers van Bishop op te nemen voor zijn 2e album Breakaway (1975). Dat waren Looking For The Right One and The Same Old Tears On A New Background. Garfunkel zegt er zelf het volgende over: "My first reaction was, "Here's a real good songwriter who's real commercial…a great combination.' I thought, 'I'm going to be watching this guy go through an interesting transition to success. Maybe I can even play a part in this." It was a kick reliving my own early experiences…most self-indulgent, of course."
Eind jaren 70 was Bishop enorm geliefd bij veel bekende artiesten, vaak ook buren van hem in Laurel Canyon, de welbekende wijk in Los Angeles. Hier zie je hem met Natalie Cole (1950-2015), Donna Summer (1948-2012), Joni Mitchell & Chaka Khan bij zijn optreden in de Roxy in Los Angeles.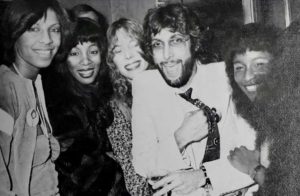 Hier speelt Stephen Bishop van zijn debuutalbum het heerlijke nummer On And On, tijdens een optreden in de muzikale tv show The Midnight Special in 1977.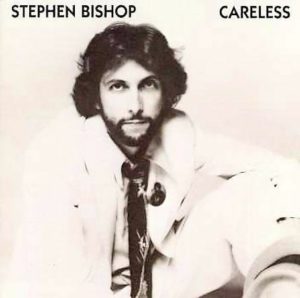 On And On
Down in Jamaica
they go lots of pretty women.
Steal your money,
then they break your heart.
Lonesome Sue,
she's in love with old Sam,
take him from the fire
into the frying pan.
On and on,
she just keeps on trying.
And she smiles,
when she feels like crying.
On and on, on and on,
on and on.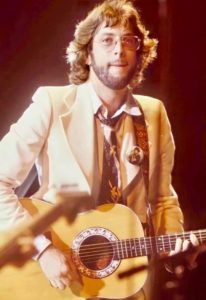 Poor old Jimmy
sits alone in the moonlight.
Saw his woman kiss another man.
So he takes a ladder
steals the stars from the sky.
Puts on Sinatra and starts to cry.
On and on.
He just keeps on trying.
And he smiles
when he feels like crying.
On and on, on and on,
on and on.
Well my first time
is the last time.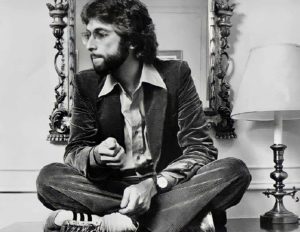 You can make her feel so bad.
But if you know it, show it.
Hold on tight,
don't let her say goodnight.
Got the sun on my shoulders,
and my toes in the sand.
Woman's left me
for some other man.
Oh but I don't care.
I'll just dream and stay tan.
Toss up my heart
and see where it lands.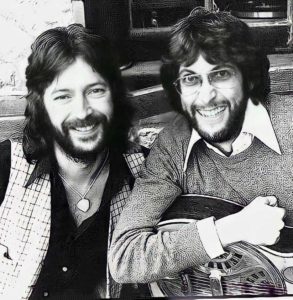 On and on.
I just keep on trying.
And I smile
when I feel like dying.
On and on, on and on,
on and on.