Ik heb een website ontdekt met veel mooie muziek: Laurel Canyon Music (die je hier kunt vinden). Laurel Canyon is een wijk van Los Angeles waar midden jaren 60 en begin jaren 70 veel muzikanten woonden. Carole King, Joni Mitchell, Crosby, Stills & Nash, Frank Zappa, John Mayall, The Doors, The Byrds, The Eagles en nog heel veel meer. Op de website vind je muziek van nu in die sfeer, met singer/songwriters, folkmuziek en country & americana.
Zo ontdekte ik de Engelse singer/songwriter Jono McCleery. Hij werd doof geboren en ontdekte geluiden pas vanaf zijn 5e levensjaar. Nu maakt hij bijzondere muziek en zingt hij die met een heerlijke baritonstem. Luister maar eens naar zijn versie van Dinner at Eight, dat komt van zijn coveralbum Seeds of a Dandelion (2018).
Dinner at Eight is een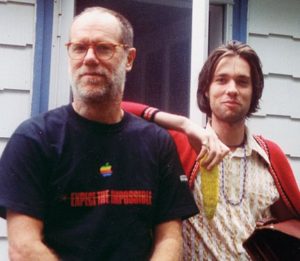 nummer van Rufus Wainwright uit 2003 dat staat op zijn derde album Want One. Het lied gaat over een botsing tussen Rufus en zijn vader, singer/songwriter Loudon Wainwright, tijdens een etentje. Rufus zat hem te jennen, door te zeggen dat hij na al die jaren dankzij hem nu herontdekt werd en zelfs in het tijdschrift Rolling Stone stond. Zo ging het gesprek heen en weer, totdat zijn vader hem zelfs dreigde te vermoorden. Toen Rufus thuis kwam schreef hij het lied als een reactie daarop. Het nummer vertelt ook het verhaal van de scheiding van zijn ouders, Loudon en Kate McGarrigle (1946-2010) en de impact die het op hem had.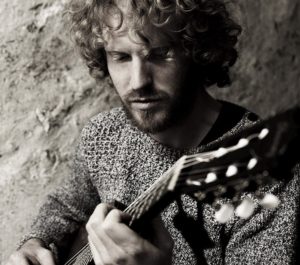 Dinner at Eight
No matter how strong,
I'm gonna take you down
with one little stone.
I'm gonna break you down
and see what you're worth.
What you're really worth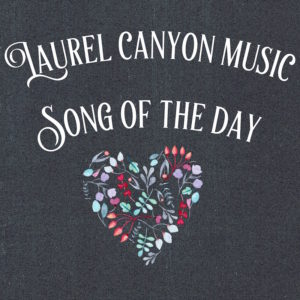 to me.
Dinner at eight was okay
before the toast full of gleams.
It was great until those old magazines,
got us started up again.
Actually it was probably me again.
Why is it so,
that I've always been the one who must go.
That I've always been the one told to flee.
When in fact you were the one long ago.
Actually. In the drifting white snow.
You left me.
So put up your fists
and I'll put up mine.
No running away
from the scene of the crime.
God's chosen a place
somewhere near the end of the worlds.
Somewhere near the end of our lives.
But 'til then no,
Daddy, don't be surprised.
If I wanna see the tears in your eyes,
then I know it had to be long ago.
Actually. In the drifting white snow
You loved me.