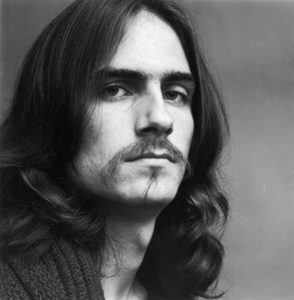 Ik ben erg blij met mijn nieuwe vondst: James Taylor die zijn prachtige lied Something's Wrong zingt in 1971 bij de BBC in het programma One In Ten. Het is altijd één van mijn favoriete nummers geweest, maar op zijn debuutalbum uit 1968 waar het op staat, heeft het een arrangement van de Engelse producer Richard Hewson gekregen dat nogal overheerst, met name ook door de totaal overbodige drumpartij. Hier kun je die plaatversie zelf beluisteren.
In deze opname zingt Taylor het lied alleen met zijn eigen gitaarbegeleiding en dat klinkt een stuk beter. Hij was hier 23 jaar oud en stond aan het begin van een indrukwekkende carrière. En wat bijzonder is dat hij "gewoon" zijn eigen ding is blijven doen, en openhartig is gebleven in zijn teksten, zoals hier met zijn "restless feeling's been preying on your mind". Die emotionaliteit raakt mij nog altijd diep. En met mij gelukkig vele anderen.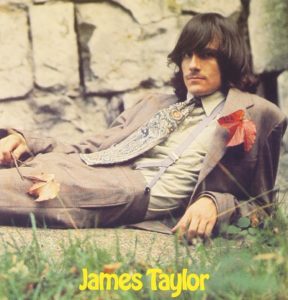 Something's Wrong
Something's wrong,
that restless feeling's
been preying on your mind.
Road maps in a well-cracked ceiling,
the signs aren't hard to find.
Now I'm not saying
that you've been mistreated.
No one's hurt you,
nothing's wrong.
A moment's rest
was all you needed.
So pack your things
and kindly move along.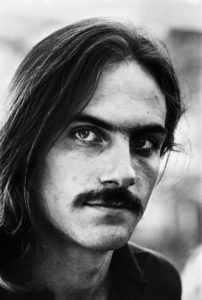 Like dust in the wind
you're gone forever.
You're wind-blown leaves,
you're a change in the weather.
Just a town like any other,
a second brand-new start.
A third or fourth hand wife or lover;
no, you won't break her heart.
Take some bacon,
go on and leave your watch chain now.
She won't count on nothing more.
Wrap your hands
around that small change.
And tiptoe barefoot out the door.
Yes something's wrong,
that restless feeling's
been preying on my mind.
When things get bad,
I'm bound to pack my bags.
And just leave them all behind.