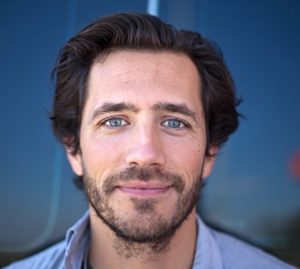 Ik ontdekte de Canadese singer/songwriter Jesse Marchant vorig jaar en hij verrastte mij met bijzondere muziek en een stem die me aan Bruce Springsteen doet denken. Luister maar eens naar zijn intens persoonlijke & indrukwekkende lied An Accident (From 3 Perspectives), dat komt van zijn album Antelope Running van vorig jaar.
Hij vertelt er zelf het volgende over: "An Accident recounts a serious accident I had in my teens while snowboarding with my younger brother, from which I hemorrhaged and almost died. It recalls the day, and the period immediately following, from three perspectives: of my brother's, myself, and my mother. Though I have told the story to close friends several times over the years, it never occurred to me to write about it. Then one morning the recollection came back to me vividly while I was playing the piano, along with the lyrics which came all at once, in a flood. I rarely experience such urgency in my writing, so I figured it best to let be what had transpired. With decades of hindsight, an understanding of what the experience might have meant to those around me surfaced, along with what I failed to notice about it at the time and throughout the years. The song seems to have ended up an homage of sorts to my mother. To her love and dedication in my time of great vulnerability."
An Accident (From 3 Perspectives)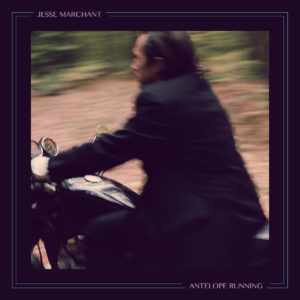 Broer:
Somebody lead me to a phone.
My brother's fading fast.
He slid halfway down the hill.
His face is gray as ash.
I've gotta call my mom.
Moeder:
When I turned up on the scene,
my knees fell week in a panic.
Saw a dead man on his feet,
walking to the car, smiling.
Saying everything is fine.
I peeled off,
knowing of a hospital
on the way.
Traffic blocking every lane.
I was getting nowhere.
Speeding now,
90 down the shoulder lane.
My boy is slipping away,
I better get there fast.
His lost life,
I couldn't stand the thought.
Somebody goddamn take him in,
he's barely breathing now.
Jesse:
In the balance I felt peace,
and was sure it was the end.
When I passed out
on the waiting room floor.
You saved my life,
and I have lived
its fuller days.
I don't know
if I ever did thank you
wholeheartedly for that.
And for sitting up
nights & nights,
at my bedside awake.
They had to urge you
to turn away home
for a night to rest.
I was fine.
All through I felt your love.
A lifetime ago.
When we were all healing.