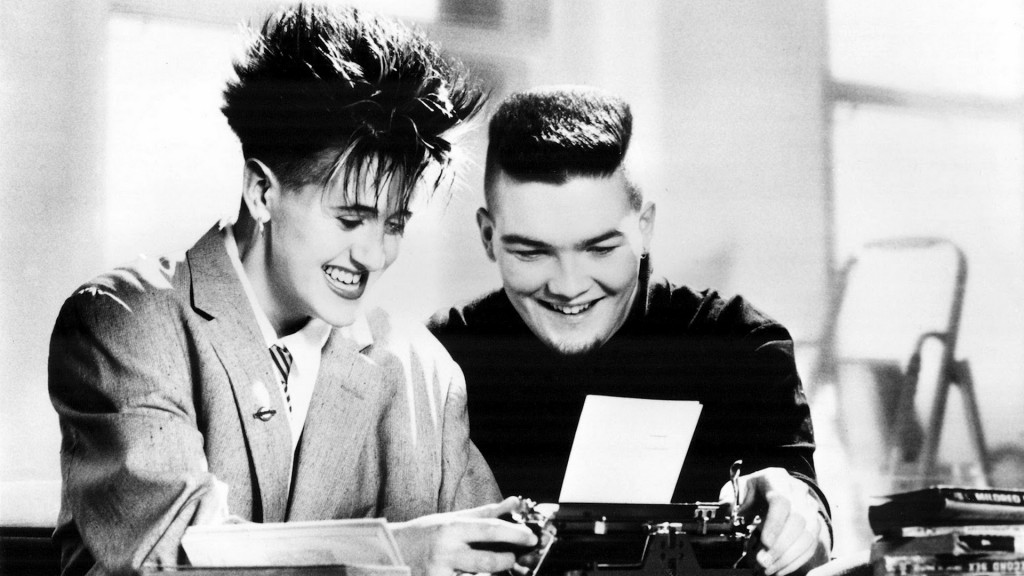 Driving is een heerlijk lied van het Engelse duo Everything But The Girl, dat bestond uit het duo Ben Watt & Tracey Thorn. Hun naam komt van een slogan uit een meubelzaak in Hull, die alles verkocht op het gebied van slaapkamerbenodigheden behalve het winkelmeisje. Eind jaren 80 en begin jaren 90 luisterde ik heel veel naar ze, en vooral hun eerste album Eden (1984) heb ik volledig grijsgedraaid. Maar ook hun vijfde The Language Of Life (1990), waar Driving op staat, beviel me heel goed.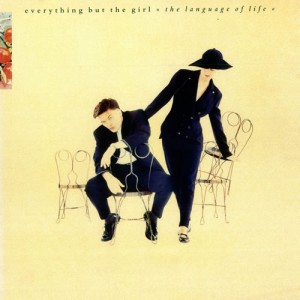 Het werd gemaakt met de Amerikaanse topproducer Tommy LiPuma, die zorgde voor geweldige muzikanten als John Pattituci (bas), Jerry Horn (trompet), Larry Williams (toetsen), Kirk Whalum (sax), Russell Ferrante (piano), Lenny Castro (percussie), Michael Landau (gitaar), Omar Hakim (drums), Vinnie Colaiuta (drums), Stan Getz (sax), Joe Sample (piano) en Michael Brecker (sax).
In haar autobiografie Bedsit Disco Queen: How I Grew Up And Tried To Be A Popstar (2013) vertelt Tracey Thorn op zeer humoristische wijze over de cultuurshock bij de plaatopnames.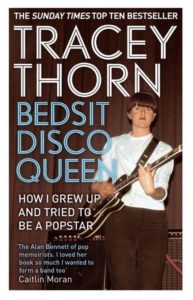 Daar botsten het Engelse duo van de straat, dat nog steeds niet gewend was aan het enorme succes, met de meer sophisticated Amerikaanse studiomuzikanten van de Westcoast. Beide hadden totaal tegenovergestelde opvattingen over muziek maken. Er ontstond volgens Thorn: "a fully realised, immaculately performed and produced modern American soul-pop record". Dat meer geschikt was voor de Amerikaanse markt, maar meer ongeschikt voor de fans van het eerste uur.
Hier spelen Thorn & Watt het nummer Driving gewoon akoestisch met zijn tweetjes, met Watt op de Steinway.

En hier spelen ze het op de manier die meer verwant is aan de plaatversie. Ze doen dat tijdens de tv-show van David Letterman in 1990.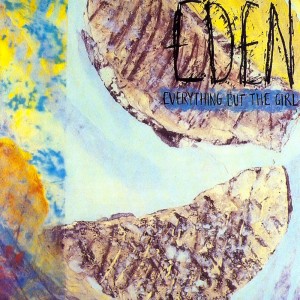 Driving
Oh loverboy, to you I belong.
But maybe one day you'll wake
and you'll find me gone.
But loverboy,
if you call me home,
I'll come driving.
I'll come driving,
fast as wheels can turn.
Oh loverboy, I know you too well.
And all of my lonely secrets,
to you I tell.
The highest of highs,
the lowest of lows,
I'll come driving.
I'll come driving,
fast as wheels can turn.
Stretching away as far as my eyes can see.
Deserts and darkness, my hand on the wheel.
Loverboy, please call me home.
A girl can get lonely out here on the road.
You see, some days I find the old ways,
frighten me too easily.
I leave my key and say "I'm too young".
But loverboy,
if you call me home,
I'll come driving
fast as wheels can turn.