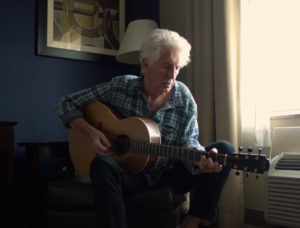 Try To Find Me is een bijzonder lied van de Engelse singer/songwriter Graham Nash, dat hij hier zingt tijdens een optreden in 1991 in San Francisco. Het raakt me, want het doet me denken aan mijn broer, die jaren geleden in de isoleer was opgenomen en totaal platgespoten was. Maar gelukkig was hij toch in staat me met een blik vol angst op te roepen hem terug te vinden en te helpen. En daar heb ik vervolgens naar gehandeld en met behulp van mijn andere broers en een second opinion is het ons uiteindelijk gelukt hem uit de kliniek weg te krijgen, waar zijn klachten totaal verkeerd waren ingeschat.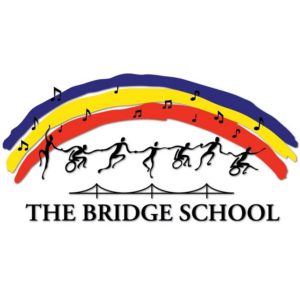 Het nummer zou ook kunnen gaan over iemand met dementie, maar de achtergrond is toch iets anders. Het lied is verbonden met  de drie gehandicapte kinderen van Neil Young. Zeke & Ben hebben allebei de erfelijke aandoening spastische cerebrale parese en Amber lijdt aan epilepsie. Zeke is de zoon van actrice Carrie Snodgrass. Terwijl Ben & Amber de kinderen zijn van Young's tweede vrouw singer/songwriter & filantropist Pegi Young (1952-2019). Zij heeft in 1986 The Bridge School opgericht in Hillsborough (California) voor kinderen met spraak en fysieke handicaps. En samen met Neil organiseerde ze van 1986 tot 2016 jaarlijks het tweedaagse Bridge School Benefit Concert waar in de loop der jaren veel bekende artiesten optraden, zoals Mumford & Sons, Crosby Stills Nash & Young, Don Henley, Bob Dylan, Tracey Chapman, Jackson Browne, Steve Miller, James Taylor, Elton John, Bonnie Raitt, Simon & Garfunkel, Pearl Jam, The Pretenders, David Bowie, Patti Smith, REM, The Who,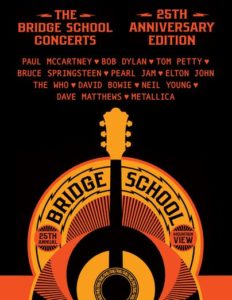 Tom Waits, Brian Wilson, Red Hot Chili Peppers, Paul McCartney, Norah Jones, Fleet Foxes, Buffalo Springfield, Tony Bennett, Diana Krall, Elvis Costello, Bruce Springsteen & Metallica.
Volgens Nash kwam zijn inspiratie voor het lied bij zijn toenmalige vrouw actrice Susan Sennett vandaan. Zij zag op de Bridge School twee jonge gehandicapte kinderen, waarvan de ene de andere troostte door haar hand uit te steken om hem gerust te stellen dat alles goed zou komen. Toen Nash dat verhaal van haar hoorde was hij zo geraakt dat hij dit lied schreef.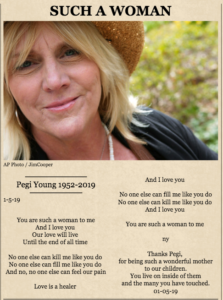 Try To Find Me
I'm in here,
with a lonely light,
but maybe you can see me.
But I'm in here,
with my mind on fire.
Do your best and try to find me.
Under me there's a lovely life,
that screams for a little daylight.
Oh and through my eyes.
I can see for sure,
and my soul shines on.
So try to find me.
'Cause I'm trapped
in the web of a dark night.
Won't you please
be my bridge into daylight?
Cause when I know I am loved
I'm all right.
So try to find me.
Try to find me.
'Cause I'm trapped
in the web of a dark night.
Won't you please
be my bridge into daylight?
Cause when I know I am loved,
I am all right.
So try to find me.
Oh hear my heart.
It's the same as yours,
but it beats with a distant thunder.
Oh and I'm still, still in here,
with my heart so pure.
I can say no more.
But won't you unlock my door,
and try to find me.