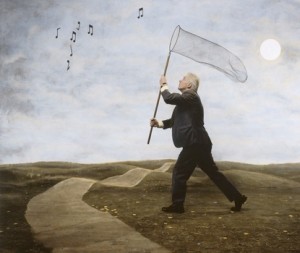 Als Songcatcher verzamel ik liederen (songs, chansons) uit de hele wereld die naar mijn mening bijzonder zijn, en die ik graag wil delen met anderen. Met deze blog presenteer ik mijn werk als Songcatcher.
Door de jaren heen heb ik een fascinatie ontwikkeld naar wat een lied of een zanger/zangeres bijzonder en onderscheidend maakt. Wanneer heeft een bepaald lied of artiest het en wanneer niet, en waar zit hem dat precies in?
Voor mij gaat het om het verschil tussen het lied waarin keurig en precies gezongen en gespeeld wordt, en het lied waarin je bezieling (soul) hoort, waarin de zanger of zangeres er vol passie en hartstocht voor gaat, met lef (guts) en originaliteit. Een lied waarin een verhaal wordt verteld en dat met verve wordt gebracht (performen). Dat leidt tot muziek die sprankelt en schittert. Muziek die je raakt en een emotionele reactie oproept. Muziek die je soms totaal op het verkeerde been zet en je verrast. Dat is wat je zult horen en zien op deze blog.
Songcatcher op Facebook en eigen radioprogramma
De Songcatcher is ook te vinden op Facebook met een eigen pagina, waarop iedere dag een prachtig lied te zien en te beluisteren is. Daarnaast maak ik iedere maand een radioprogramma, dat ik toestuur aan een vaste groep fans. Wil je daarbij horen, laat het me dan even weten. Het programma is ook te beluisteren via de website van Rootsparadise. Daar vind je ook de playlist van wat ik in de uitzending heb gedraaid.
Aanbevelingen voor The Songcatcher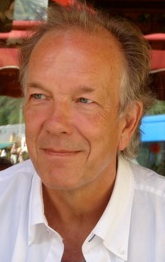 "Ik volg Maarten al jaren omdat zijn muzieksmaak verrassend goed aansluit bij wat mij boeit. Dankzij Maarten ben ik meerdere keren in contact gekomen met onbekende artiesten met vernieuwende muziek. De belangrijkste CD's in de hopeloos ouderwetse CD-wisselaar in mijn auto zijn de compilaties die Maarten elk jaar maakt als DJ Martino. Er kunnen er maar zes in en die zijn allemaal van hem. Ze vervelen nooit omdat ze afwisselend en gevarieerd zijn. Kortom: Maarten is een prima songcatcher."
Daniel Ofman
"Ik werk al ruim 20 jaar met koren en vocale groepen. Voor 90% maak ik daarbij mijn eigen arrangementen van bestaande songs. Ik ken Maarten als vriend en als vriend in de muziek. Hij voorziet me al jaren van prachtige liedjes die zeer geschikt zijn om te arrangeren. Zijn voorkeur gaat uit naar bijzondere, meestal vrij harmonieuze muziek, of het nu pop, jazz of wereldmuziek is. Toen ik hoorde van het begrip songcatcher, moest ik meteen aan Maarten denken. Ik beveel hem dan ook van harte aan."  Pim Brackenhoff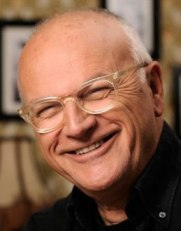 "The Songcatcher is een website die ik elke week wel bezoek. Maarten is een van mijn musicscouts. Mensen met smaak die uit vreemde hoeken muziek weten te halen die je nog niet kent maar die je niet los zal laten. Muziek voor gevorderden soms, grote mensenmuziek vaak, muziek voor mensen die muziek in zich hebben. De blogs van Maarten zijn altijd informatief en ook persoonlijk. Ik blijf hem volgen en laat me graag door hem raden."  Jacques Klöters
Dankbetuiging
Ik wil Arthur Broeders bedanken voor de technische details achter deze blog en Peter Ammerlaan voor het logo van de Songcatcher.