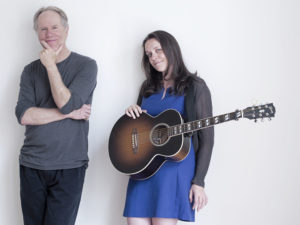 Your Mother And I is een schitterend lied van de Amerikaanse singer/songwriter Loudon Wainwright III. Daarin vertelt hij zijn driejarige dochter Lucy, over de scheiding van haar moeder Suzy Roche in 1984. Wainwright verhuisde naar Engeland om de pijn te ontvluchten, en ook omdat zijn carrière er daar beter voorstond. Zijn eigen vader, Loudon Wainwright jr, gebruikte vaak de zin "Je moeder & ik denken" of "Je moeder en ik hebben besloten". En toen op een dag na 33 jaar huwelijk, zei vader plotseling de woorden "Je moeder en ik gaan uit elkaar."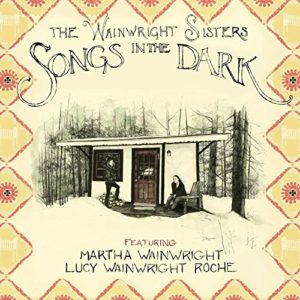 Inmiddels is dochter Lucy Wainwright Roche zelf ook singer/songwriter en in 2015 maakte ze een album met haar halfzus Martha Wainwright, de zus van Rufus Wainwright. Rufus & Martha zijn kinderen uit Loudon's eerste huwelijk met de Canadese singer/songwriter Kate McCarrigle (1946-2010), dat duurde van 1971 tot 1976. Het album van The Wainwright Sisters had als titel Songs In The Dark.
Your Mother And I komt van het album More Love Songs uit 1986.
Onlangs ontdekte ik een prachtige versie van het lied door Rufus & Martha, gespeeld tijdens de Elbphilharmonie Sessions in Hamburg in Oktober 2021. En die deel ik graag met je.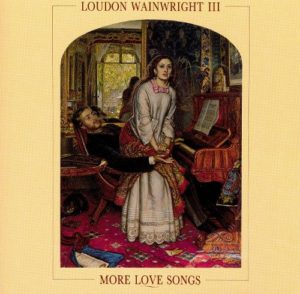 Your Mother And I
Your Mother and I are living apart.
I know that seems stupid,
but we weren't very smart.
You'll stay with her, I'll visit you.
At Christmas, on weekends,
and the summertime too.
Your Mother and I are not getting along.
Somehow somewhere something went wrong.
Everything changes, time takes its toll.
Your folks fell in love,
love's a very deep hole.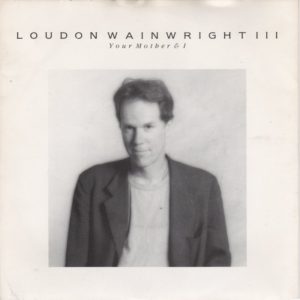 Your Mother and I will do all we can do.
To work this thing out,
and to take care of you.
Families get broken, I know it's a shame.
It's nobody's fault though,
and you're not to blame.
Your Mother and I are both feeling bad.
But things will get better,
it won't stay this sad.
And I hope when you grow up,
one day you'll see.
Your parents are people,
and that's all we can be.
Your Mother & I.