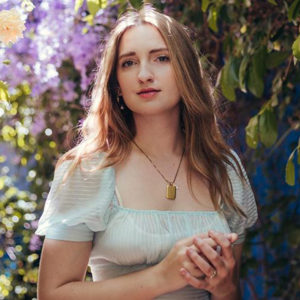 Ik keek graag naar de zowel komische als dramatische serie De verschrikkelijke jaren 80, die onlangs op tv te zien was bij de VPRO. Daarin zien we hoe het gedrag van ontspoorde & losgeslagen volwassenen in een commune een enorm effect heeft op het leven van hun kinderen. De Utrechtse cabaretier & muzikant Tim Kamps schreef een deels autobiografische roman over zijn ervaringen en regisseerde de film, terwijl Kim van Kooten het scenario schreef. Ook de soundtrack van de serie valt me op met een uitstekende muziekkeuze, waardoor ik al een aantal voor mij onbekende nummers heb ontdekt.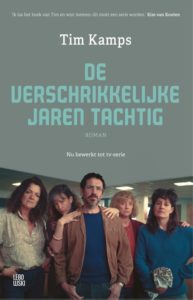 Eén daarvan was het schitterende lied When Love Loves Alone van de Amerikaanse singer/songwriter Madison Cunningham, dat komt van haar album Love, Lose, Remember uit 2017. Ze speelt het hier tijdens een optreden in 2016 samen met een strijkkwartet bestaande uit Daniel Adams, Vincent Chang, Euphemia Huang, Daphne Tsao.
Cunningham's vader was pastor in een kerk en beïnvloed door hem begon ze gitaar te spelen op haar 7e en op te treden in de kerk. Het muziektijdschrift Rolling Stone beschreef haar muziek van nu als "a new spin on West Coast folk-rock, with classical tendencies, electric guitars, jazz-school chord changes and alt-rock strut all living under the same roof".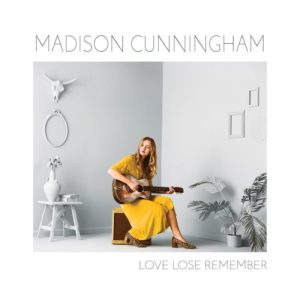 When Love Loves Alone
Sometimes love comes like the morning,
hiding inside of the gloom.
Sometimes it falls like an evening.
Sometimes love falls when you do.
Sometimes love grows in the shadows,
where roses, they seldom bloom.
Sometimes it withers in sunlight.
Sometimes love grows where you do.
I don't mind, pass me by.
Life rarely gives you a second try.
I'll be here watching from this side.
Sometimes love loves alone.
Sometimes love comes fast and fleeting.
Love can be soft and slow.
Sometimes it leaves without warning.
Sometimes love waits alone.
Sometimes love's made out of wishes,
or built on the concrete of trust.
Sometimes love leans on a wavering love.
Sometimes love stands alone
I don't mind, pass me by.
Life may just give you a second try.
I'll be here watching from this side.
Sometimes love loves.
Sometimes love lasts for a moment.
And sometimes it stays a hundred years.
Honey, I've heard them say
it's never long enough.
But sometimes love loves alone.
I don't mind, pass me by.
I often dream of when you were mine.
If you were wondering, I will be fine.
Sometimes love,
sometimes love loves alone.