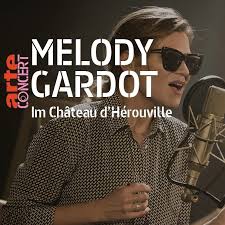 Ik luister graag naar de Amerikaanse singer/songwriter Melody Gardot en ik was dan ook blij verrast dat ik een prachtig live-concert van haar vond, met een vooral acoustische begeleiding van o.a. een strijkkwartet. Het is opgenomen in Chateau d'Herouville in 2018.
Een mooie toevalligheid is dat het kasteel ontworpen is door de architect Gaudot. Sinds 1969 is in een deel van het kasteel een muziekstudio gevestigd, waar grote namen hebben opgenomen, zoals The Grateful Dead, Elton John, David Bowie, Pink Floyd, Jethro Tull, Cat Stevens & Fleetwood Mac. Tussen 1985 en 2015 was de studio gesloten, maar inmiddels toch weer in gebruik genomen.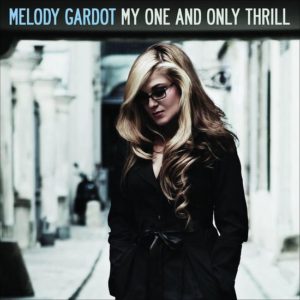 Gardot speelde tijdens het concert de volgende nummers: 1 Baby I'm A Fool. 2 If There Stars Were Mine. 3 So Long. 4 Les Etoiles. 5 If Ever I Recall Your Face. 6 My One And Only Thrill. 7 You Don't Know What Love Is.
Mijn favoriet is het eerste lied, Baby I'm a Fool van haar tweede album My One And Only Thrill uit 2008.
Baby I'm A Fool
How was I to know that this was always
only just a little game to you?
All the time I felt you gave your heart
I thought that I would do the same for you.
Now tell the truth, I think I should have
seen it coming from a mile away.
When the words you say are,
baby I'm a fool who thinks
it's cool to fall in love.
If I gave a thought to fascination
I would know it wasn't right to care.
Logic doesn't seem to mind that
I am fascinated by love affair.
Still my heart would benefit from
a little tenderness from time to time,
but never mind.
'Cause baby I'm a fool,
who thinks it's cool to fall in love.
Baby I should hold on just a moment
and be sure it's not for vanity.
Look me in the eye and tell me
love is never based upon insanity.
Even when my heart is beating
hurry up the moment's fleeting.
Kiss me now, don't ask me how.
Cause baby I'm a fool
who thinks it's cool to fall.
Maybe I'm a fool
who thinks it's cool to fall.
And I would never tell,
if you became a fool
and fell in love.