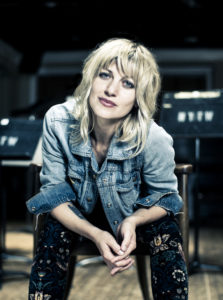 New Auburn is een prachtig sfeervol lied dat me gelijk raakt en hoe vaker ik het hoor, hoe mooier ik het ga vinden. Het blijft lang in mijn hoofd hangen en is mijn favoriet van dit moment.
Het nummer komt van het nieuwe album How Long Do You Think It's Gonna Last van de Amerikaanse groep Big Red Machine van Aaron Desner (van de groep The National) & Justin Vernon (van Bon Iver). Zij schreven het nummer samen met singer/songwriter Anaïs Mitchell, die het hier zingt. Ze krijgt daarbij steun van Robin Pecknold (van Fleet Foxes) als vervanger van Vernon, terwijl Desner hier de piano bespeelt.
Helaas is de video die ik plaatste alleen nog hier te vinden.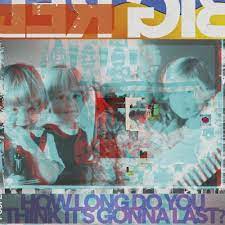 New Auburn
Every time I drive up on 53,
I'm seeing sideways up ahead of me.
There's little lakes,
there's little fountains.
There's little molehills
made out of mountains.
There's little prayers
that I perceive.
Every time I drive up on 54,
it goes past Mick's and Dick's general store.
There goes the signal
and it's dropped for miles.
There goes the static
at the top of the dial.
Every wild man screamed it.
By only a hundred years, away now.
Who am I to witness?
Who am I to see?
Who am I to notice
which way a tree,.
falling alone falls silently?
Half a mile later,
just past the sign
There's a Winnebago, an Econoline.
I smell the lake on up aways.
I know the exit and the parking place.
We used to swim out in the sun.
We were swimmin'
out there under heaven.
We were too young
to have been unforgiven.
Who are you to listen?
Who are you to care?
Just someone who knows me
from anywhere.
Where do we come from
out of thin air?
I hear you whisper
in the back of my hair.