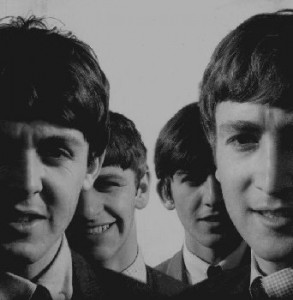 Het probleem van covers is vaak dat ze zelden het niveau van het origineel benaderen, laat staan overtreffen. En dat geldt vooral als het origineel op zichzelf al heel erg goed is. Dat is bijvoorbeeld goed te merken bij songs van The Beatles. (*1)  Vorig jaar ben ik op zoek gegaan naar echte goede covers van hun werk, maar die bleken nauwelijks te vinden. Wel een overvloed aan aardige liedjes, maar weinig bijzonders     of origineels.
De beste covers die ik heb gevonden zijn allemaal versies van artiesten die een eigen stempel op het nummer drukken en me daardoor verrassen.
Peter Sellers: A Hard Day's Night – Can't Buy Me Love – Help (1965)
Joan Baez: Eleanor Rigby (1967)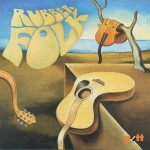 Kenny Rankin: Blackbird – Penny Lane (1975)
Mary McCaslin: Things We Said Today (1977)
New Grass Revival: I'm Down (1989)
Rickie Lee Jones: For No One (2000)
Sarah McLachlan: Blackbird (2001)
Tim O'Brien: Norwegian Wood (2002)
Cara Dillon: Wait (2006)
Chris While: Nowhere Man (2006)
Paul Brady: You Won't See Me (2006)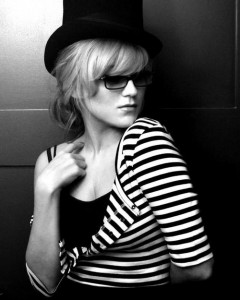 En daar komt nu Melody Gardot bij met Because (2009). Zij was mijn favoriete zangeres van vorig jaar met haar prachtige album My One And Only Thrill. Een bijzondere zangeres met een bijzonder verhaal.
Melody Gardot (1985) kreeg vanaf haar 9e muziekles en begon piano te spelen in bars in Philadelphia op haar 16e. Toen ze 18 was, werd ze aangereden op haar fiets door een SUV, die door het rode licht reed. Ze had zware beschadigingen aan hoofd en ruggengraat en haar bekken was op twee plaatsen gebroken. Ze lag een jaar in het ziekenhuis plat op haar rug. Simpele dingen, zoals tandenpoetsen, moest ze opnieuw leren. Daarnaast was ze hypersensitief geworden voor licht en geluid, vandaar de zonnebril die ze altijd draagt. Haar lange en korte termijn geheugen en gevoel van tijd waren beschadigd en als ze 's morgens wakker werd,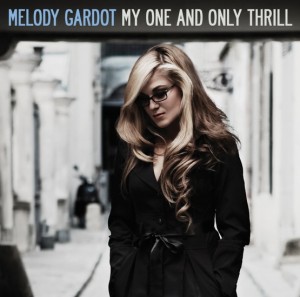 en de plannen voor de komende dag uit haar hoofd verdwenen bleken te zijn, voelde het alsof ze "elke dag weer de Mount Everest moest beklimmen". Als gevolg van hersenbeschadiging had ze veel moeite om te praten en om zich de juiste woorden te herinneren om haar gevoelens te uiten. Ze heeft veel baat gehad bij muziektherapie om weer te kunnen communiceren en om de pijn te managen. (*2)
Het mooie aan deze cover vind ik dat ze het lied voor zich laat spreken en het heel subtiel brengt, en tegelijkertijd wat eigens toevoegt. Op haar album My One And Only Thrill staat ook haar versie van Somewhere Over The Rainbow, een nummer dat me na de briljante uitvoering door Eva Cassidy onmogelijk nog te coveren leek. En ook hier slaagt ze met lof, door een totale andere sfeer voor het nummer te creëren.
De opname van Because is, heel toepasselijk, gemaakt in de studio van Abbey Road in 2009. De gitaar wordt bespeeld door David Preston.
Wat is eigenlijk jouw favoriete Beatles cover? Het lijkt me leuk als je die als commentaar (comment) achterlaat op mijn blog.
NOTEN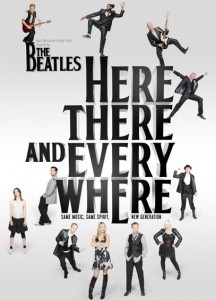 *1 Vorige week zag ik een prachtige theatervoorstelling Here, There And Every-where, gebaseerd op songs van The Beatles. "Een nieuwe generatie jonge acteurs & zangers gaat op hun eigen manier op zoek naar de vitaliteit, sensualiteit en brutaliteit van de muziek van The Beatles, begeleid door de generatie van weleer: een band bestaande uit vooral oude rockers."   Nog tot 22 Januari 2011 in de Nederlandse theaters. Een aanrader!
*2 Een bijzonder en emotioneel portret van Melody Gardot, The Accidental Musician (2010), is gemaakt door George Scott, die eerder films maakte met Madeleine Peyroux en Rufus Wainwright.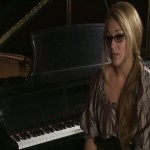 Ze vertelt onder andere over haar ongeluk, de gevolgen ervan en hoe muziek haar hielp, maar ook over haar liefde voor Parijs. Daarnaast zijn er prachtige beelden van concerten in meerdere steden. De documentaire kun je bekijken in drie delen: deel 1 – deel 2 – deel 3. Totaal zo'n 40 minuten en zeer de moeite waard. Het programma werd uitgezonden door het Finse commerciële tv-station MTV3, vandaar de Finse ondertiteling.
Because
Because the world is round it turns me on.
Because the world is round.
Mmm
Because the wind is high it blows my mind.
Because the wind is high.
Aahh
Love is all, love is new.
Love is all, love is you.
Because the sky is blue, it makes me cry.
Because the sky is blue.
Aahh