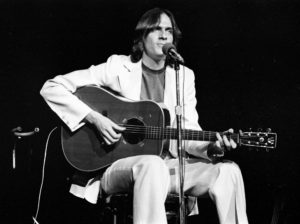 Eén van mijn favoriete nummers van James Taylor is Me And My Guitar, dat komt van zijn 5e LP Walking Man uit 1974. Het was zijn minst succesvolle album en dat had waarschijnlijk ook te maken met het feit dat hij samen moest werken met andere muzikanten en een andere producer. Zijn vrienden Danny Kortchmar, Russ Kunkel, Lee Sklar & Craig Doerge, die op zijn eerste albums meespeelden, en ook als Jo Mama de begeleidingsband van Carole King vormden, waren bezig aan hun eigen avontuur als The Section. De vrijheid die Taylor voelde bij zijn eerste albums was hier weg, want hij was inmiddels een merk geworden en dat gaf duidelijk druk, net als zijn vaderschap hem meer verantwoordelijkheid gaf.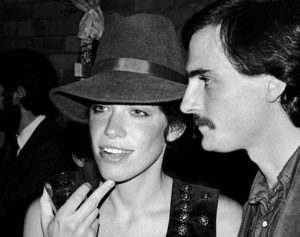 Deze plaat werd geproduceerd door gitarist David Spinozza, die eerder samenwerkte met Paul McCartney en John Lennon en meespeelde op platen van Paul Simon, Billy Joel en Don McLean. Taylor's echtgenote Carly Simon kende hem van haar album Hotcakes (1974), waarop hij meespeelde. Spinozza koos voor de top van de sessie-muzikanten van de Eastcoast, zoals Michael Brecker (tenor sax) & zijn broer Randy Brecker (trompet), Hugh McCracken (gitaar), Rick Marotta (drums), Kenny Ascher (toetsen), Andy Muson (bas) en Don Grolnick (toetsen). En ook Paul McCartney kwam langs om op twee nummers mee te zingen.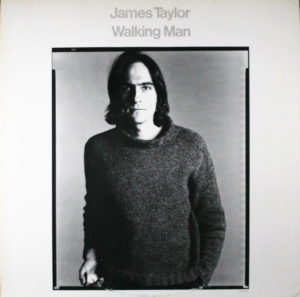 Het ontbrak op Walking Man aan samenhang, het was van alles wat, maar zonder veel verbinding met elkaar. En daarnaast was het ook wat somber allemaal. Het maakte duidelijk dat Peter Asher, zijn vriend en de man die zijn eerste albums produceerde, node werd gemist. Het lied Me And My Guitar stak er met kop en schouders bovenuit. Het beschrijft op prachtige wijze zijn relatie met zijn gitaar, het instrument dat hij zo goed beheerst en dat aan de basis staat van zijn succes.
James Taylor speelt Me And My Guitar hier tijdens een concert in 1998 in The Beacon Theater in New York en hij geniet er zichtbaar van. Dat komt ook door de geweldige groep muzikanten die hij om zich heen heeft verzameld en hier zorgen voor een retestrakke uitvoering. Het zijn Steve Jordan (drums), Luis Conte (percussie), Clifford Carter (toetsen), Bob Mann (gitaar), Jimmy Johnson (bas), Barry Danielian (trompet), David Mann (sax) en daarnaast op backing vocals zijn vertrouwde kameraden Arnold McCuller, David Lasley, Kate Markovitz & Valerie Carter.
Me And My Guitar
Me and my guitar,
always in the same mood.
I am mostly flesh and bones,
and he is mostly wood.
Never does grow impatient
for the changes I don't know.
If he can't go to heaven,
maybe I don't want to go Lord.
Picture me in the key of E,
call me Uncle John.
Any fool can easily see that we
go back a long time.
Feel something like fine to me,
there's no such thing as the wrong time.
He hops up on my knee, singing
"get down Pops, it's song time".
Every now and then I'm a lonely man.
It's nice to know that I've got that friend
Puttin' the power right in my hand.
All I've got to do is the best I can.
If I can.
Got a dog named David.
Got a bird named Dinah.
Got a birthmark on my thigh,
in the shape of mainland China.
Got a somewhat Southern accent,
'cause I come from Carolina.
And if you want to find me,
I'll be walking right behind you.
I hear horns, I hear voices,
I hear strings.
Seems like I was born
with too many choices.
Now what am I going to do,
with all these extra things?
This is me and my guitar.
Essentially me baby, and my guitar.
Maybe one or two friends fall by for tea.
A little bit of "who do you love?"
Pay no attention to the man behind the curtain.
It's me and my guitar.
Me and my guitar.