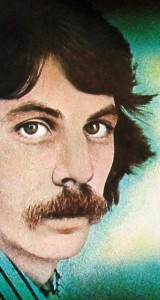 Ook bij de artiest die de tweede periode van de Westcoast muziek vertegenwoordigt, komen we vreemd genoeg weer even in Nederland terecht. Is de groep Venice vooral populair in ons land, de zanger van vandaag brak hier voor het eerst door. Op vakantie in Europa liet de Texaanse singer-songwriter Eric Tagg (*1) een demo horen, die werd opgepikt door platenlabel EMI, en zo kwam hij terecht in de band Beehive (1973-74). Voor zijn eerste album Smilin' Memories (1975), stuurde EMI hem naar een studio in Los Angeles, waar fantastische muzikanten, zoals Lee Ritenour, Jeff en Michael Porcaro en David Foster hem begeleiden. Maar er was op dat moment zo'n overvloed aan geweldige artiesten en albums, dat de zijne niet de aantocht trok die het verdiende.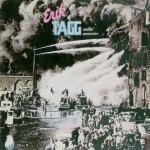 Dat was ook een beetje het probleem van de tweede generatie Westcoast artiesten tussen 1976 en 1985, ze blijven steken in de schaduw van hun voorgangers. Hun muziek was wat gladder en het merendeel van hen waren wel uitstekende en soms zelfs topmuzikanten, die ook eigen liederen schreven en zongen, maar het ontbrak aan superieure singer-songwriters, zoals in de periode daarvoor. Bekende namen uit deze periode zijn Alessi, America, Average White Band, Stephen Bishop, Christopher Cross, The Doobie Brothers, Michael Franks, Andrew Gold, Michael McDonald, Mr Mister, Orleans, Boz Scaggs, Michael Sembello, Steely Dan, Toto en Gino Vanelli.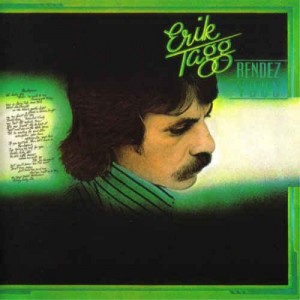 Na die mislukking van zijn eerste album, keerde Tagg terug naar Nederland, waar hij mee ging spelen bij de Rainbow Train (1975-79) van Hans Vermeulen, de oprichter van de Sandy Coast, die ook Eric's tweede album Rendez-Vous (1977) produceerde.
In 1978 was hij bezig met opnames in Manhattan voor een band en in de studio aan de overkant hoorde hij iemand afschuwelijk zingen. Hij wedde met zijn maten dat die vrouw met haar band het nooit zou maken en mocht dat niet zo zijn hij uit de muziek zou stappen. Zes maanden later stond de band op de cover van Newsweek Magazine en was Blondie een ster geworden. "Het verhaal van mijn leven", zoals Tagg zelf zegt,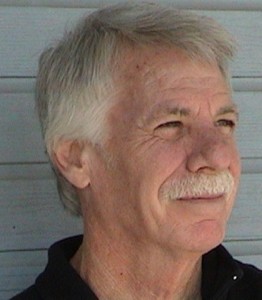 want hij heeft altijd moeite gehad om van zijn muziek te kunnen leven. Tijdelijk succes had hij begin jaren 80 toen hij werd gevraagd mee te spelen in de band van de bekende gitarist Lee Ritenour en op diens albums Rit en Rit 2, die zeer goed verkochten. Het nummer Is It You, dat ik heb uitgekozen, komt van Rit (1981) en is door Tagg zelf geschreven.  Helaas is er geen live-versie beschikbaar met Tagg zelf als zanger, maar hier kun je in ieder geval de plaatversie horen. Wel heb ik voor je deze live-versie uit 1984,  met zijn vervanger Phil Perry als zanger. Dat kwam omdat, zoals vaker zou gebeuren, hij het zich financieel niet kon veroorloven om zijn gezin achter te laten. De andere muzikanten die hier meespelen zijn Barnaby Finch (toetsen), Jimmy Johnson (bas), John Massaro (achtergrondzang), Lee Ritenour (gitaar), Carlos Vega (drums) en Ernie Watts (saxofoon).
NOTEN
*1 De broer van Eric Tagg is basgitarist en zanger Larry Tagg, die samen met Brent Bourgeois oprichter was van de band Bourgeois Tagg. De band was succesvol in de jaren 80 met Westcoast muziek.
Is It You
Someone's just outside, knocking on my door.
A stranger, somebody unknown.
Someone's in my dreams, can't get her off my mind.
I'm tired of being alone.
Someone's trying to find, an easy way inside.
Come on, I'm right here at home, at home.
Is it you? Is it you?
Sneaking around my heart?
Is it you? Is it you?
Who's that deep inside me, sneaking around my heart?
Are you somebody in love?
Show me what you're doing and tell me who you are.
Hey! I'm ready for love, for love.
Is it you? Is it you?
Can't get her off my mind.
Is it you? Is it you?
If it's you, come out in the open.
You don't need to hide your love.
If it's you, you know I'm hoping.
'Cause it's way too late to run away,
don't run away from love, my love
Is it you, sneaking around my heart?
Is it my imagination?
Is it you, I can't get off my mind?
Is it you, you, you?