Eén van de grootste songwriters is voor mij Jimmy Webb, die je ongetwijfeld kent van zijn lied Mac Arthur's Park, dat een grote hit was in de versie van de Ierse acteur Richard Harris (1930-2002) in 1968. Het eerste lied wat ik zelf van hem speelde was By The Time I Get To Phoenix, dat ik eind jaren 70 en begin jaren 80 tweestemmig zong met mijn toenmalig lief Monique. Maar Webb schreef meer muzikaal moois, zoals Up Up And Away en The Moon Is A Harsh Mistress.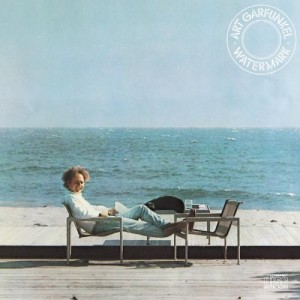 Veel onbekender werk van hem hoorde ik voor het eerst via het schitterende album Watermark (1977) van Art Garfunkel, met uitsluitend songs van Webb. Ik kocht daarna ook bladmuziek met het beste van zijn liederen en heb daar veel uit gespeeld. Het boek staat nog steeds in mijn kast, waaruit veel andere muziek weer snel is verdwenen.
Zijn liederen zijn vooral bekend als cover door anderen, wat mede wordt veroorzaakt door het feit dat Webb zelf geen geweldige zanger is. Toch kies ik er hier voor om hem zelf te laten horen, want zijn uitvoering van By The Time I Get To Phoenix ontroert me zeer, juist door zijn intensiteit en zijn prachtige pianospel. Hij speelde het in het BBC muziekprogramma The Old Grey Whistle Test in 1971.
By The Time I Get To Phoenix
By the time I get to Phoenix she'll be rising.
She'll find the note that I left hanging on her door.
She'll laugh when she reads the part that says I'm leaving,
'cause I've left that girl so many times before.
By the time I make Albuquerque she'll be working.
She'll probably stop at lunch, she'll try to give me a call. Oh yes you will.
But all she'll hear is that empty phone just keep on ringing,
off the wall, that is all.
By the time I make Oklahoma she'll be sleeping.
She'll turn softly and she'll call my name out low. Oh yes you will.
And she will cry to think that I would really leave her,
though time and time and again, I've tried to tell my woman so.
She did not know, that I would really go.