Ik heb weer veel nieuwe muziek geluisterd dit jaar en het mooiste eruit geselecteerd en met je gedeeld op mijn Facebookpagina, op deze blog en in mijn radioprogramma van de Songcatcher. Wat er uit sprong dit jaar was veel Latin muziek, met name door de vondst van een aantal albums van Rhythms del Mundo. Muziek waar ik vrolijk van werd.
Van de nummers die ik in 2016 voor het eerst hoorde zijn dit mijn favorieten. Ik heb ze weer ingedeeld naar land of plaats van herkomst. Klik met je muis op de liederen die in het oranje te zien zijn, dan kun je ze beluisteren en soms ook bekijken.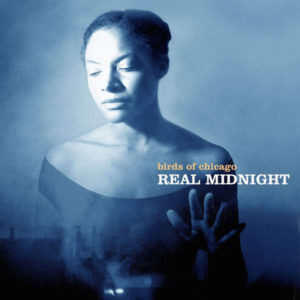 Austin (Texas) USA
David Ramirez – Ball And Chain (2015)
David Ramirez – On Your Side (2015)
David Ramirez – Rock And A Hard Place (2015): Drie prachtige, heel persoonlijke en intens gezongen nummers van het album Fables.
Chicago (Illinois) USA
Birds Of Chicago – Dim Star Of The Palisades (2016)
Birds Of Chicago – Real Midnight (2016)
Birds Of Chicago – Remember Wild Horses (2016): Bezielde muziek van de band van het koppel J.T. Nero & Alison Russell op hun album Real Midnight, met een sound en samenzang die me doet denken aan The Band. Het lied Real Midnight gaat over de donkere tijden die onvermijdelijk zijn in het leven en hoe we ons daar doorheen kunnen slaan, en was mijn favoriet lied in Mei.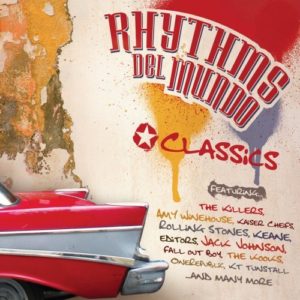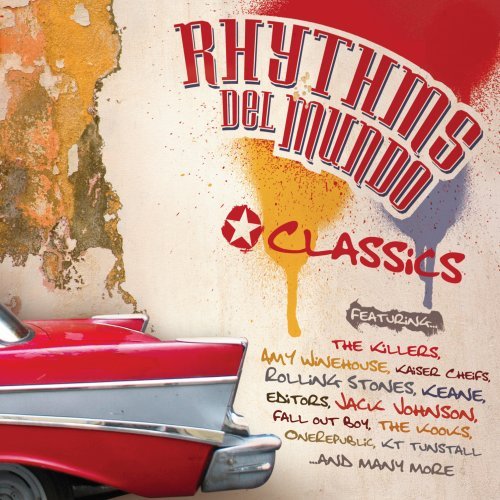 Cuba
Buena Vista Social Club & KT Tunstall – Because The Night (cover Patti Smith)(2009)
Buena Vista Social Club & The Zutons – Runaway (cover Del Shannon)(2009)
Buena Vista Social Club & Ich und Ich – Vom Selben Stern (2008)
Buena Vista Social Club & Editors – Walk On The Wild Side (cover Lou Reed)(2009):
Rhythms del Mundo is een project van Artists Project Earth waarbij muzikanten van de Buena Vista Social Club samenspelen met bekende westerse artiesten op populaire nummers van vroeger. Er zijn inmiddels vijf albums gemaakt: Cuba (2006), Cubano Aleman (2008), Classics (2009), Revival (2010) en Africa (2012). De opbrengst wordt gebruikt voor de bestrijding van de opwarming van de aarde. Heerlijke muziek om vrolijk van te worden. Iedere keer wordt je weer verrast door de Latin versies van nummers die welbekend zijn. Een echte aanrader om te beluisteren en ook nog voor het goede doel.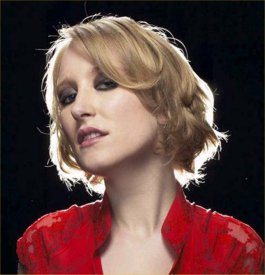 Engeland
Gwyneth Herbert – Bittersweet And Blue (2005)
Gwyneth Herbert – At Seventeen (cover Janis Ian)(2005)
Gwyneth Herbert – Every Time We Say Goodbye (cover Cole Porter)(2005): Een singer/songwriter die ik pas dit jaar ontdekte met twee bijzondere covers en een eigen nummer.
Josh Osho – Highlight Of My Day (2012): Vorig jaar ook al aanwezig en ook dit opgewekte nummer van hem hoor ik graag.
Paul Carrack – Late At Night (2016): Heerlijke muziek van deze ouwe rot, die hier doet denken aan Boz Scaggs.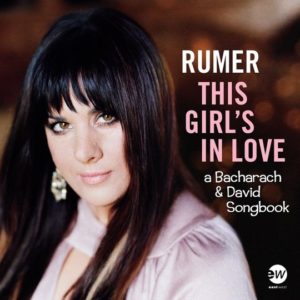 Rumer – (They Long To Be) Close To You (2016)
Rumer – The Look Of Love (2016)
Rumer – Walk On By (2016): Ik ben een groot fan van de muziek van Burt Bacharach en Rumer laat ze ouderwets klinken, zoals The Carpenters dat eerder deden.
Florence (Alabama) USA
John Paul White – I'll Get Even (2016)
John Paul White – The Once And Future Queen (2016): Na het uiteenvallen van het zeer succesvolle duo The Civil Wars, laat White horen dat hij ook prima op eigen benen kan staan.
Frankrijk
Hugh Coltman – The Mathematician (2012): Engelse singer/songwriter met een prachtig gearrangeerd lied.
Piers Faccini – Cammina Cammina (2014): Faccini is multicultureel en zingt afwisselend in het Engels, Frans & Italiaans. Hier speelt hij samen met de Franse cellist Vincent Segal.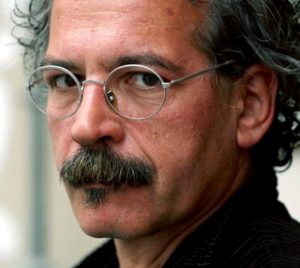 Ierland
Heidi Talbot – Time (cover Tom Waits)(2007): Een lied dat ik nog niet kende van Waits en hier heel ontroerend klinkt, gezongen door de prachtige stem van Talbot.
Italië
Gianmaria Testa – Dimestichezze d'amor (2011)
Gianmaria Testa – Lucia de notte (1999): Overleed eind maart van 2016 en tot mijn schande moet ik bekennen nooit eerder naar hem te hebben geluisterd. Dat heb ik nu ruimschoots goedgemaakt door al zijn albums door te nemen. Prachtig!
Kameroen
Richard Bona – Bilongo (2016): Heerlijk salsa-nummer van deze jazz-bassist en singer/songwriter, gespeeld samen met de band Mandekan Cubano.
Miami (Florida) USA
Tony Succar – Billy Jean (cover Michael Jackson)(2015): Spetterende versie van dit prachtige nummer door de Peruaans/Amerikaanse percussionist, componist, arrangeur en producer Succar, met zang van de Portoricaan Jean Rodriguez.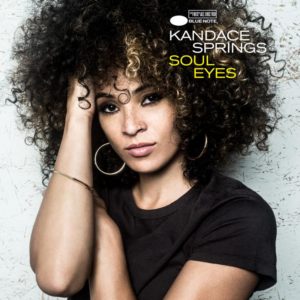 Nashville (Texas) USA
Andrew Combs – Silk Flowers (2016): Vorig jaar ook al aanwezig, nu met een mooi nummer opgenomen in Amsterdam.
Kandace Springs – Novocaine Heart (2016)
Kandace Springs – Place To Hide (2016)
Kandace Springs – Talk To Me (2016)
Kandace Springs – The World Is A Ghetto (cover War)(2016): Volgens Prince deed haar stem de sneeuw smelten en wat mij betreft klinkt ze als Roberta Flack in haar beste tijd.
Nederland
Anneke van Giersbergen – Het dorp (cover Wim Sonneveld)(2016): Zangeres van een metalband op totaal andere toer, met dit overbekende lied in een nieuw jasje, mede dankzij de IJslandse folkband Aristidir.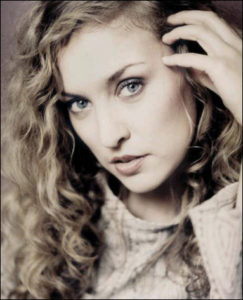 Noorwegen
Beady Belle – Ambush (2010)
Beady Belle – Bird's Eye View (2010)
Beady Belle – Diamond In The Rough (2010)
Beady Belle – The Storm (2010)
Beady Belle – Touch Of Paradise (2008): Een Noorse groep rond zangeres Beate Lech en haar echtgenoot jazzbassist Marius Reksjo. Haar prachtige stem, maar ook de liederen en de arrangementen, doen me sterk denken aan de Australische Jo Lawry.
Portugal
Mafalda Arnauth – O mar fala de ti (2009): Gelukkig weer Portugese muziek bij de Songcatcher, nu met deze zangeres met dit ontroerende lied.
Venice (California) USA
Venice – Happier Than The Morning Sun (cover Stevie Wonder)(2016)
Venice – Looking For A Lady (cover Dan Fogelberg)(2016): De Westcoast band kwam vorig jaar met een cover album, met o.a. mooie uitvoeringen van deze twee favoriete songs van me.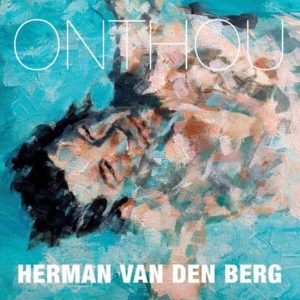 Zuid Afrika
Herman van den Berg – Die ontmoeting (2013)
Herman van den Berg – Hulle sal jou kom haal (2013): Deze geweldige singer/songwriter bekoorde mij eerder al in 2011 met zijn prachtige albums met covers van Jacques Brel in het Zuidafrikaans. Hulle sal jou kom haal (Ze zullen je komen halen) is op dit moment mijn grote favoriet voor de titel nummer van afgelopen jaar. Als je het beluistert, dan hoor je al snel de verwijzing naar My Favorite Things van Hammerstein & Rodgers uit 1965.
John Paul White – The Once And Future Queen
Someone's gonna hold your hand,
and everything will click.
Touch you in some unknown way,
that finally does the trick.
Pull you in a fairytale,
where you were meant to be.
Someone, well someone won't be me.
Someone's out there praying for
the day that you walk in.
And happy ever after
can finally begin.
Someone who'll stop at nothing,
to give you all you need.
Someone, but someone won't be me.
And that's okay.
I never really loved you anyway.
At least not unconditionally.
Like subjects love the once and future queen.
If I thought I was good for you.
If I thought this could work.
I'd reach a little island
and pull you back to earth.
But the man you're really looking for.
Want in all your dreams.
Someone, that someone won't be me.
And that's okay.
You never really loved me anyway.
Not enough to meet me halfway.
Or love something, you could only take.
And that's okay.
I never really loved you anyway.
At least not unconditionally.
Like subjects love the once and future queen.