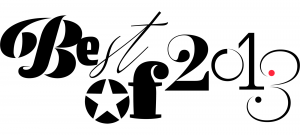 2013 was een heftig jaar voor de Songcatcher, met veel tegenslag en stress en daar heeft mijn aandacht voor nieuwe muziek flink onder geleden. Daardoor werd het een vrij mager muzikaal jaar, met weinig echte hoogtepunten.
Wat me aansprak in de songs die ik dit jaar voor het eerst hoorde was samenzang. Van groepen als The Staves, The Milk Carton Kids, bij het duo Anaïs Mitchell & Jefferson Hamer en in de mooie duetten van Marta Gomez & Javier Ruibal en Joe Barbieri & Gianmaria Testa. Wat daarnaast opviel was de doorbraak van jazz vocalisten als Gregory Porter en Jose James, en mijn ontdekking van Blossom Dearie. Het was ook het jaar van Ramses en zijn invloed op prachtige liederen van Liesbeth List en Blossom Dearie. En tenslotte kwam dit jaar Sting weer in beeld bij me, met een nieuw album en een prachtige cover door Rufus Wainwright.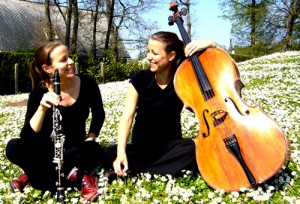 De muziek die er uit sprong dit jaar heb ik weer ingedeeld naar land of plaats van herkomst.
Argentinië
Las Hermanas Caronni – Los ejes de mi carreta (2011): Bijzondere muziek van de tweelingzussen Gianna & Laura Caronni, die zelf klarinet en cello spelen.
Atlanta, USA
Zac Brown Band & Amos Lee – Day That I Die (2012)
Zac Brown Band & Trombone Shorty – Overnight (2012)
Heerlijke country/folk muziek die lekker in het gehoor ligt en die je snel meezingt.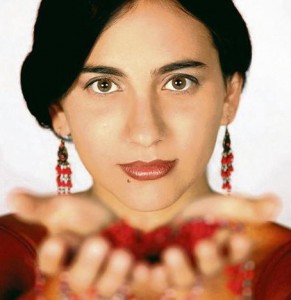 Columbia
Marta Gomez & Javier Ruibal – Por tu amor me duele el aire (2011): Heerlijk verstild duet van de zangeres die in 2011 ook al op mijn lijst stond, nu samen met de Spaanse zanger/gitarist Javier Ruibal.
Eagle Rock, USA
The Milk Carton Kids – Hear Them Loud (2013): De klanken van Simon & Garfunkel zijn terug met dit duo uit Californië en hun album The Ash & Clay, waar veel mooie, tweestemmig gezongen nummers opstaan, zoals Hope Of A Lifetime, The Jewel Of June, The Ash & Clay en Whisper In Her Ear.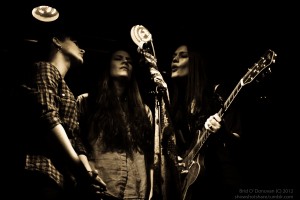 Engeland
The Staves – Gone Tomorrow (2012)
The Staves – The Motherlode (2012): Heerlijke samenzang van de drie zussen Emily, Jessica & Camilla Staveley-Taylor.
Sting – Practical Arrangement (2013): Sting is terug met het prachtige album The Last Ship, met folksongs over de invloed van de scheepsbouw op zijn jeugd in Newcastle.
Frankrijk
Albin de la Simone & Emiliana Torrini – Moi Moi (2013): Bijzonder lied dat ik vond dankzij een tip van Spinvis.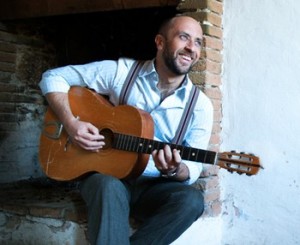 Italië
Joe Barbieri & Gianmaria Testa – Le milonghe del sabato (2012): Heerlijke relaxte en jazzy klanken op de albums van Joe Barbieri.
Nashville, USA
Melissa Greener – Ghost In The Van (2013)
Melissa Greener – That's What Makes You Strong (2013): Een singer/songwriter die me erg doet denken aan zangeressen uit de jaren 70, zoals Jennifer Warnes en Carly Simon. Lekkere stem.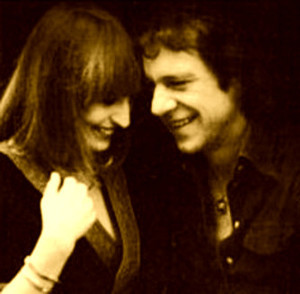 Nederland
Leoni Jansen – Hart van de zomer (2013): Een zangeres die van alles kan zingen, maar nu gelukkig ook in haar moerstaal te horen is. Met veel gevoel gezongen.
Liesbeth List – Ik denk over je na Amsterdam (2013): Ik ben altijd een groot fan geweest van Ramses Shaffy, maar Liesbeth List kon me nooit zo bekoren. Haar prachtige uitvoering van dit lied van Ramses uit 1971 verraste me dan ook compleet. Ze zing-zegt het meer dan ze het zingt, en dat raakt me op één of andere manier direct. Het lied komt van een speciaal verzamelalbum Ramses Shaffy Leef! (2013), waarop bekende Nederlandse artiesten als eerbetoon liederen van Ramses coveren. Helaas is de live versie van YouTube verdwenen, dus moet je het doen met deze audio versie.
Theo Nijland – Loop de regen in (2012): Weer zo'n prachtig, schrijnend lied van deze sterk onderschatte Nederlandse liedjesdichter.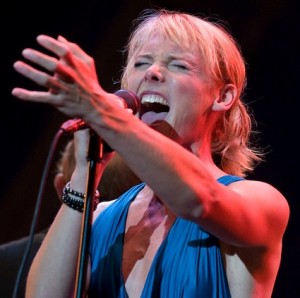 Wende Snijders – Leven van de wind (2007): Deze vertaling van Julien Clerc's Une vie de rien door Willem Wilmink, stond vorig jaar al in mijn keuze van 2012, maar ontdekte ik pas op het laatste moment. Dit jaar is het mijn lijflied geworden en ben ik het zelf ook gaan zingen. Steeds als ik het hoor zingen door de beste zangeres van Nederland, raakt het me weer heel diep.
Wende Snijders – Nu moet je opstaan (2007): Weer zo'n typisch intens Wende lied met een heel ontroerende tekst. Het komt net als Leven van de wind uit de theatervoorstelling Het verschil die ze speelde samen met Jenny Arean.
New York, USA
Blossom Dearie – Sammy (1977): Een bijzondere vondst was deze cover van Sammy door de Amerikaanse jazz-zangeres Blossom Dearie (1924-2009), die een groot fan was van Ramses Shaffy. Haar hele album Winchester in Apple Blossom Time (1977), waar dit nummer op staat, is van grote klasse. Kleine songs met alleen haar stem en de piano. Heerlijk!
Jose James – Tomorrow (2013)
Een jazz-zanger die steeds beter wordt. Let vooral op de opbouw van dit prachtige lied.
Gregory Porter – No Love Dying (2013): De beste jazz-zanger van dit moment, zeker na zijn weergaloze concert met het Metropole Orkest (2012).
Rufus Wainwright – Wrapped Around Your Finger (2011): Mooie cover van dit lied van The Police, gespeeld met Sting zelf en zijn band tijdens een concert voor diens 60e verjaardag.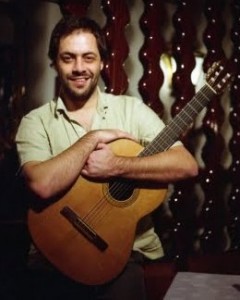 Portugal
Antonio Zambujo – Maré (2012): Net als vorig jaar ben ik weer geraakt door de bijzondere stem van deze zanger. Op zijn laatste album Quinto, vielen me ook op de nummers Milagrio Pessoal en Nau-Fragil.
Vermont, USA
Anaïs Mitchell & Jefferson Hamer – Child Ballads (2013): Mooi album met een selectie uit de verzameling folksongs van de Amerikaanse folklorist Francis James Child (1825-1896). Met prachtige samenzang.
Ik denk over je na Amsterdam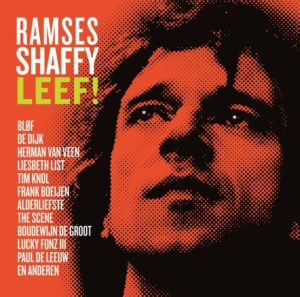 Ik kijk neer op je daken.
Schoorstenen en pijpen.
Daktuintjes en tuinen.
En wat speelgoed op 't gras.
't Is nu herfst en vochtig.
De mist trekt over 't water.
Je verkleurt bij de seconde.
Maar alles blijft zoals 't was,
Amsterdam.
Bovenop de hoogste toren.
Hoger dan de andere torens.
Meeuwen vliegen om mijn oren.
't Is nu herfst en ik kijk
naar 't wriemelig gewemel,
van je fietsen in het spitsuur.
En ik denk over je na,
Amsterdam.
Je hebt me zolang meegemaakt.
Van mij weet je nu alles.
Ik heb je vaak verlaten,
maar ik kwam altijd weer terug.
't Is nu herfst en zoals altijd,
ben ik heel gelukkig treurig.
En treurig heel gelukkig,
de schemering daalt vlug,
Amsterdam.
Je lichten zijn ontstoken.
De mist trekt omhoog.
Ik kan je haast niet zien.
En de zeewind maakt me koud.
't Is nu herfst, ik daal terug,
naar je warmte en je licht.
Ik keer terug naar je straten
en je bladeren van goud,
Amsterdam.
Ergens in jouw hart,
woont iemand die ik liefheb.
Iemand die ik liefheb
en zolang niet heb gezien.
't Was in de herfst dat het gebeurde.
Ik heb je willen ruilen,
voor een andere stad,
het was goed geweest misschien,
Amsterdam.
Jij bergt ons nu samen,
in verschillende huizen.
Onze kleren zijn nieuw,
onherkenbaar voor elkaar.
In de herfst maar mijn liefde
wil maar niet vervagen.
In de dichte mist,
van deze tijd van 't jaar,
Amsterdam.