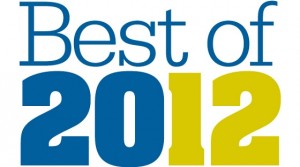 Het was een mooi muzikaal jaar voor de Songcatcher. Mijn muziekblog trok steeds meer bezoekers en ook de Facebookpagina, waar ik elke dag muzikaal moois deel, kreeg steeds meer bekijks. Mijn wekelijks tips werden vaak gevolgd door Jacques Klöters in zijn radioprogramma de Sandwich (AVRO Radio 5 Nostalgia – vrijdag van 10-12 uur). Maar het hoogtepunt kwam aan het einde van het jaar toen ik kon starten met een maandelijks radioprogramma bij de Konsertzender Utrecht (iedere laatste zaterdag van de maand van 12-13 uur).
Wat muziek betreft was er weer veel moois te vinden tussen de duizenden songs die ik dit jaar voor het eerst hoorde. Ze kwamen weer overal vandaan en daarom heb ik ze ingedeeld naar land of plaats van herkomst.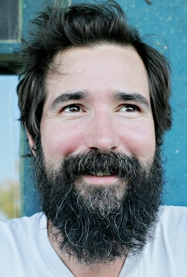 Austin, USA
Matt The Electrician: Het is moeilijk kiezen tussen de vele leuke songs van deze aparte singer/songwriter die staan op zijn albums Animal Boy (2009) en Accidental Thief (2011). Om een indruk te krijgen hier Got Your Back.
Beverley Hills, USA
Ella Fitzgerald – Day In – Day Out (1964): Sommige oudjes blijven fris, zeker met die prachtige stem van Ella en de fantastische arrangementen van Nelson Riddle.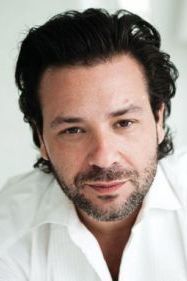 Canada
Adam Cohen – Out Of Bed (2011): De zoon van Leonard Cohen verraste me toen hij niet uit zijn bed kon komen.
Dallas, USA
Jon Randall – Whiskey Lullaby (2005): Een grote hit in de VS in 2004 als duet van Brad Paisley & Alison Krauss. Het is het trieste lied over een stel dat zich dood drinkt. De man omdat zijn vrouw vreemd ging en zij vervolgens uit schuldgevoel. De songwriter zelf zingt het hier in een prachtige unplugged versie met strijkers.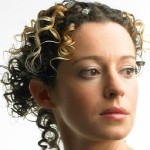 Engeland
Kate Rusby – High On A Hill (2008): Een lied dat ik eerder blijkbaar over het hoofd had gezien. Meeslepend en prachtig meerstemmig gezongen door de beste Engelse folkzangeres en haar begeleiders.
Finland/USA
Eric Bibb – Sittin' In A Hotel Room (2012): Deze blues & folkzanger (die met een Finse is getrouwd) flikt het hem weer eens me te raken.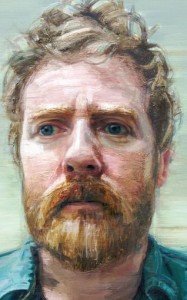 Frankrijk
Alex Beaupain – L'Absent (2011): Mooie cover van Gilbert Becaud.
Ierland
Glenn Hansard – Love Don't Leave Me Waiting (2012): De mannelijke helft van The Swell Season heeft een voortreffelijk album gemaakt in de stijl van Van Morrison en dit lied springt er uit.  
Declan O'Rourke – Time Machine (2011): Singer/songwriter met wat luie stem maar hier zeer op dreef.
Fionn Regan – For A Nightingale (2011): Singer/songwriter die met Nick Drake wordt vergeleken, maar met zijn stem meer aan Ron Sexsmith doet denken. Prachtig.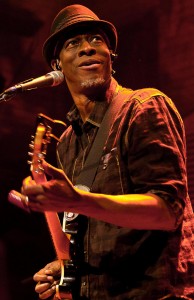 Los Angeles, USA
Keb Mo – Crush On You (2011): Groovy duet van deze blueszanger & gitarist met India Arie. Heerlijk relaxt qua sfeer.
Mendocino, USA
Robert Cutler – Your Lucky Day (2012): De verrassing van het jaar en mijn favoriete lied van 2012. Wat mij betreft nu al een klassieker. Cutler is een uitstekend gitarist en singer/songwriter met wie ik wel eens samen muziek heb gemaakt en die op dit moment bezig is met het opnemen van een album samen met Gene Parsons die speelde in The Byrds (1968-1972) en The Flying Burrito Brothers (1973-1978). Een tijdje terug was hij bij een concert, waarbij het symfonieorkest de Serenade speelde van de bekende Engelse componist Vaughan Williams (1872-1952).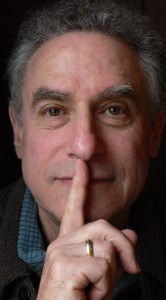 In zijn hoofd hoorde hij ineens een melodie die hij er overheen kon zingen en toen hij weer thuis was heeft hij daar een lied van gemaakt, waarbij hij de melodie en tekst over de bestaande orkest en koorpartij heeft opgenomen. Het vormgeven aan deze omgekeerde wereld, namelijk een bestaande compositie gebruiken als basis voor een compleet nieuw lied, vind ik weergaloos knap en buitengewoon muzikaal.
Nashville, USA
The Civil Wars – I Want You Back (2011): Zeer originele cover van deze hit van The Jackson 5 uit 1969. Hoe vaker ik luister hoe beter het wordt.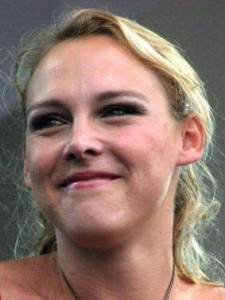 Nederland
Henny Vrienten – Aan een klein meisje (2008): Prachtige orkestrale uitvoering van dit klassieke lied van Annie M.G. Schmidt & Harry Bannink.
Herman van Veen – Als ik later klein ben (2012)
Herman van Veen – Lucas (2012): Mijn muzikale leermeester verrast me na jaren met deze liederen voor het kind in onszelf.
Wende Snijders – Adem uit (2010)
Wende Snijders – Leven van de wind (2007): De beste Nederlandse zangeres raakt me weer heel diep met deze twee prachtige liederen die herontdekt horen te worden.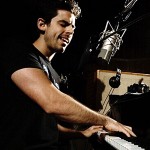 New York, USA
Tony DeSare – I Feel The Earth Move (2007)
Tony DeSare – The Times They Are A-Changin' (2009): Deze Amerikaanse jazz zanger & pianist is erg goed in het op zeer originele wijze coveren van overbekende songs, zoals deze van Carole King en Bob Dylan.
Garland Jeffreys – Streetwise (2012): Jeffreys ken ik vooral van zijn heerlijke reggae-sound van het album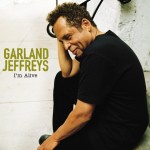 Ghost Writer uit 1977, maar is weer helemaal terug met dit rete funky klinkende lied over de gevaren van de straat.
Norah Jones – Everybody Needs A Best Friend (2012): Jones had ik eigenlijk al afgeschreven nadat ik haar ooit live volstrekt zonder uitstraling had zien optreden. Maar ze verrast me totaal met dit 50er jaren swing nummer van de soundtrack van de succesvolle film Ted.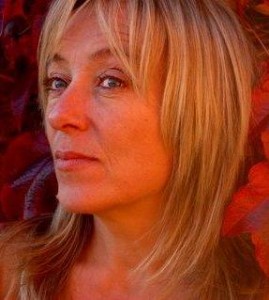 Noorwegen
Inger Marie Gundersen – Always On My Mind (2006): In dit jazzy lied hoor je hoe je met een beperkte stem een bekend lied totaal naar je hand kunt zetten en de luisteraar mee kunt nemen op een avontuur.
Philadelphia, USA
Melody Gardot – High Night (2008): Een mooie cover van Alta Noite ooit gezongen door de Braziliaanse zangeres Marisa Monte. Het komt van een album van de Duitse trompettist Till Brönner.
Melody Gardot – So Long (2012): Haar nieuw album viel me wat tegen, maar dit lied was weer ouderwets mooi.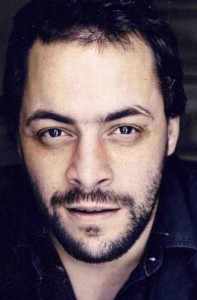 Portugal
Antonio Zambujo – Ao sul (2007): Een ontdekking deze singer/songwriter die me ontroerd met zijn prachtige stem.
Santa Barbara, USA
Works Progress Administration (WPA) – Rise Up (2009): Mooi lied van deze supergroep met Sean & Sarah Watkins van de groep Nickel Creek, zanger Glen Phillips van Toad the Wet Sprocket en Benmont Tench toetsenist en oprichter van Tom Petty & The Heartbreakers.
Schotland/Nashville, USA
Karine Polwart & Tim O'Brien – Well for Zoë (2009): Een mooi duet voor het goede doel (waterputten in Afrika) van de bevlogen zangeres Polwart en de bluegrass zanger en snaarvirtuoos met Ierse roots O'Brien.
Whiskey Lullaby– Jon Randall & Bill Anderson
She put him out.
Like the burnin' end of a midnight cigarette.
She broke his heart.
He spent his whole life tryin' to forget.
We watched him drink his pain away,
a little at a time.
But he never could get drunk enough
to get her off his mind, until the night.
He put that bottle to his head and pulled the trigger,
and finally blew away her memory.
Life is short but this time it was bigger,
than the strength he had to get up off his knees.
We found him with his face down in the pillow,
With a note that said I'll love her till I die.
And when we buried him beneath the willow,
the angels sang a whiskey lullaby.
The rumours flew.
Nobody knew how much she blamed herself.
For years and years,
she tried to hide the whiskey on her breath.
She finally drank her pain away,
a little at a time.
But she never could get drunk enough
to get him off her mind, until the night.
She put that bottle to her head and pulled the trigger,
and finally blew away his memory.
Life is short but this time it was bigger.
Than the strength she had to get up off her knees.
We found her with her face down in the pillow,
clinging to his picture for dear life.
We laid her next to him beneath the willow,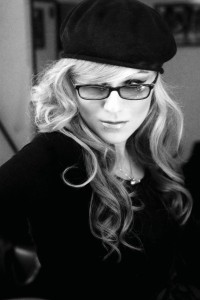 So Long – Melody Gardot
Don't wait up for me darling,
I'm not coming home.
Draw the blinds and set the alarm,
'Cause I'm not, no I'm not coming home.
In the morning you will rise,
with sadness in your eyes.
'Cause I'll be gone.
I'm moving on.
Bye bye, so long.
Every flower has faded to dust.
I'm not coming home.
Tears may fall,
your lashes may rust,
but I'm not, no I'm not coming home
You see forever is on my mind,
and I just got to find,
a place I'll belong,
One I have known.
Bye bye,so long
Every hour has drawn to a close,
I'm not coming home.
Wave my my so everybody knows,
I'm not coming home.
Goodbye, so long.
So long.