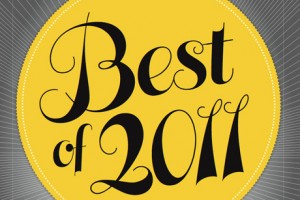 De beste songs die ik in 2011 voor het eerst heb gehoord, kwamen van heinde en verre en daarom heb ik ze ingedeeld naar land, plaats of streek van herkomst. Ik ben dit jaar verrast door veel (voor mij) onbekende artiesten die op mijn muzikale pad kwamen. Ze zingen vooral kleine liederen, waarin het verhaal en de emotie centraal staan.
Australië
Lior – Safety Of Distance (2008).
Lior – They Don't Know What's Going On (2010)
Lior – This Old Love (2006): Een verhalenverteller van Oriëntaalse achtergrond met zeer duidelijke Beatles (Paul McCartney) invloeden.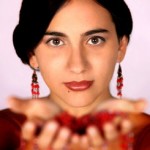 België/Frankrijk
Jacques Brel & Simone Langlois – Sur La Place (1957): Sommige oudjes blijven fris.
Colombia
Marta Gomez – Cielito Lindo (2005): Haar mooie stem komt goed tot zijn recht in dit kleine lied met alleen een gitaar.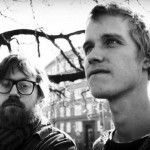 Denemarken
Murder – Picker Of Cotton (2010)
Murder – Providence (2010)
Murder – Subrosa (2010): Drie prachtige liederen van een bijzonder tweetal, waarvan de leadzanger soms klinkt als Ian Anderson van Jethro Tull en vooral de bijzondere vocale harmonieën en muzikale arrangementen me blijven verrassen.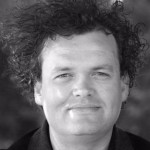 Drente
Daniel Lohues – As de liefde mar blef winnen (2008): Nu al een klassieker.
Daniel Lohues – Morgen wordt het beter toch, of niet? (2008): Dit jaar alles van Lohues beluisterd en deze twee ballades uitgekozen uit veel meer mooie liederen.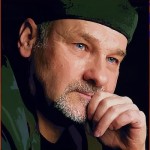 Engeland
Paul Carrack – It Ain't Over (2010): De oud-zanger van Mike & The Mechanics covered zichzelf met behulp van een bigband.
Rumer – Thankful (2010): Terug naar eind jaren 60 met een heerlijk zondagochtend lied over dankbaarheid voor het leven.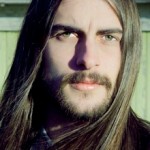 Houston, USA
Robert Ellis – Bamboo (2011)
Robert Ellis – Cemetery (2011)
Robert Ellis – Friends Like Those (2011): Deze jonge (22) Texaan roept de sfeer op van de vele onbekende singer-songwriters (Michael Murphey, Orville Stoeber, e.a.) van begin jaren 70, die ik toen veel draaide. Intense verhalenvertellers. Prachtig!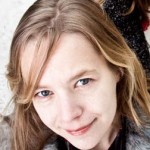 Nederland
Lotte van Dijck – De regen (2010)
Lotte van Dijck – Glas (2010): Fijn dat deze talentvolle zangeres in haar moerstaal is gaan zingen.
New York, USA & Australië
Barbra Streisand & Barry Gibb – Above The Law (2005): Totaal verrast dat ik hier graag naar luister, maar ik blijf het mooi vinden steeds als ik het weer draai.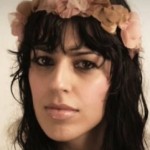 Nieuw Zeeland
Brooke Fraser – Jack Kerouac (2010): Lekker ritmisch uptempo lied.
Brooke Frase & Aqualung – Who Are We Fooling? (2010): Over een huwelijk in zwaar weer dat overleeft door de band tussen de geliefden.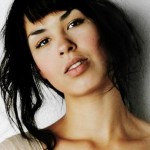 Noorwegen
Alexander Rybak – 13 Horses (2009): Prachtig lied over 13 paarden die moeten zwemmen voor hun leven in zee. Hoorde ik vlak na de vreselijke moordpartij op het eiland in Noorwegen en raakt me nog steeds heel diep.
Maria Mena & Mads Langer – Habits (2011): Duet over twee mensen die moeite hebben zich te binden.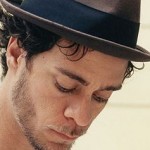 Philadelphia, USA
Amos Lee – Hello Again (2011): Met de Mexicaanse klanken van de muzikanten van Calexico.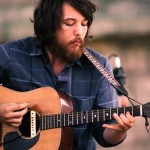 Seattle, USA
Fleet Foxes – Blue Spotted Tail (2011): Lead-zanger Robin Pecknold doet denken aan Graham Nash, in een lied dat lijkt geschreven door een vroege Paul Simon.
Verenigde Naties
Pink Martini – We Three Kings (2010): Lekker uptempo Drie Koningenlied.
Wales
Jeb Loy Nichols – Probably Never Stop (2009): Van origine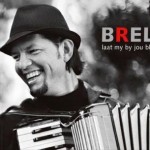 Amerikaanse singer-songwriter die zeer originele muziek maakt en hier niet kan stoppen met huilen.
Zuid Afrika
Herman van den Berg – De stad sluimer in (2011): Jacques Brel op z'n Afrikaans met prachtige orkestrale arrangementen.
Friends Like Those
It was the first week of June.
And I already knew for a while
that she'd be going,
as soon as the summer began.
But it didn't set in.
Till you were on that plane,
I felt like I was losing,
one of my very best friends.
Sometimes we got to leave.
We've got to find the things,
that we're seeking,
all the things we're needing
Things that you leave behind,
often will cross your mind.
But you won't forget them,
you won't ever forget them.
Cause friends like those,
never really go,
they never really say goodbye.
And you and me are always,
gonna be best friends until we die.
Until we die. Until we die.
Oh some of my best friends,
they already have children.
They got lives with women,
women I have never met.
Their kids they probably wouldn't,
know me from chocolate pudding.
But I guess it's just the same.
I don't think it changes a thing.
Cause friends like those,
never really go,
they never really say goodbye.
And you and me are always,
gonna be best friends even after we die.
After we die we turn to dust,
and there ain't no one around
that remembers us.
After we die and our bodies grow cold,
and there ain't no one around
that knows a thing,
about the songs we wrote,
the words you spoke,
and that joke you told me.
When it's all said and done,
I bet you'll had a lot of fun.
And just because we ain't together again,
well that don't mean your not my friend.
No it don't mean your not my friend.
Yeh you will always be my friend.