Drie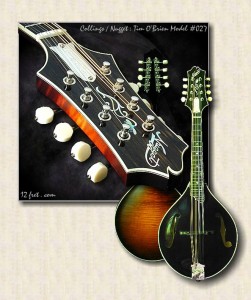 snaarvirtuozen: Tim O'Brien op mandoline, Jerry Douglas op dobro en John Doyle op gitaar (*1) Drie veelgevraagde sessiemuzikanten op het gebied van folk, country en bluegrass met een spetterende uitvoering van Hey Joe, tijdens Celtic Connections in Glasgow 2009. Probeer dan maar eens stil te blijven zitten!
Tim O'Brien is een country en bluegrass zanger en muzikant, die allerlei snaarinstrumenten beheerst. Hij heeft twee prachtige albums gemaakt over zijn Ierse roots, The Crossing (1999) en Two Journeys (2001).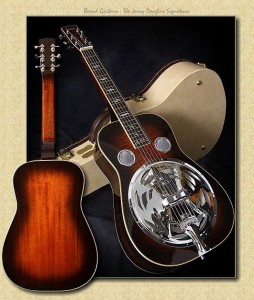 Jerry Douglas is een dobro virtuoos die onder andere bij Alison Krauss speelt in haar begeleidingsband Union Station. Hij heeft op meer dan 1600 albums gespeeld, meerdere albums geproduceerd en hij is musical director van de Transatlantic Sessions. (*2)
John Doyle was een aantal jaren gitarist van de succesvolle Ierse groep Solas en heeft daarna allerlei artiesten begeleid zoals de Britse Kate Rusby en de Ierse zangeressen Karan Casey, Cathie Ryan en Heidi Talbot.
Het lied Hey Joe werd geschreven door Billy Roberts en is vele malen gecovered ondermeer door The Byrds, Cher, Mathilde Santing (*3), Wilson Pickett en Frank Zappa. Maar iedereen herinnert zich natuurlijk vooral de cover van Jimi Hendrix uit 1966.
NOTEN
*1 De bas wordt bespeeld door Todd Parks.
*2 Meer over de Transatlantic Sessions vind je hier.
*3 Bij Mathilde Santing is het de vrouw die haar man doodschiet in plaats van andersom.
Hey Joe
Deze keer geen tekst. Die wijkt namelijk nogal af van bekendere versies en er is zoveel dat ik niet goed versta dat het weinig zin heeft om die hier neer te zetten. Dus geniet maar lekker van de muziek, die spreekt voor zich!