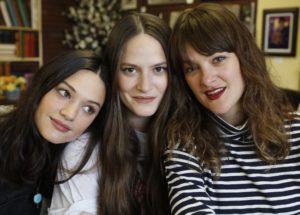 Bij dit lied moest ik even wennen aan de complexe muziek, maar al snel kwam de focus te liggen op de bewondering voor de schitterende en indrukwekkende vocalen van het Engelse trio The Staves. Je kunt horen dat de drie zusters Staveley-Taylor (Jessica, Camilla & Emily) van jongs af aan met elkaar samen zingen, waardoor het een heel hecht & natuurlijk geheel vormt.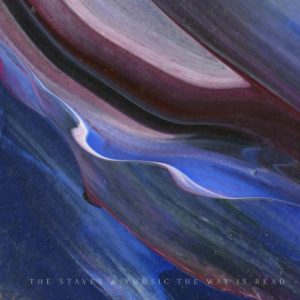 Ze spelen hun lied The Way Is Read, het titelnummer van hun laatste album uit 2017, samen met het modern klassieke sextet yMusic uit New York. Hun samenwerking kwam tot stand doordat ze gevraagd werden voor het Eaux Clair Hiver Festival van Justin Vernon (van Bon Iver) en Aaron Dessner (van The National), dat gehouden wordt in Eaux Clair in Wisconsin.
Emily Staveley-Taylor zegt over de samenwerking, "Our aim from the outset was to truly collaborate with yMusic. We wanted to feel like instruments and join in with some of yMusic's existing work, using our voices in ways we hadn't previously explored. We chopped up compositions and put them together again in new ways. We took old folk songs and made them abstract. The idea of forming an orchestra with these incredible musicians was fascinating. What we have ended up with is everything we'd hoped, more than we dreamed, and hopefully the tip of the iceberg."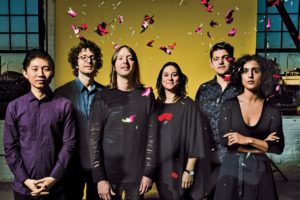 Rob Moose, violist van yMusic en mede-producer van de plaat, voegt daar het volgende aan toe, "When Justin raised the possibility of our groups collaborating, we immediately upped the stakes by focusing on a combination of new Staves songs and transformations of yMusic's composed works. It was as much a thrill to hear songs emerge organically over sections of intricate chamber music as it was satisfying to strip songs of the instrument that created them, whether guitar or piano, in order to craft new connective tissue. This project was born of voice memos sent back and forth across the seas, two frenetic days in a Manhattan rehearsal space, a festival set, and a single day of recording in the woods outside of Eau Claire."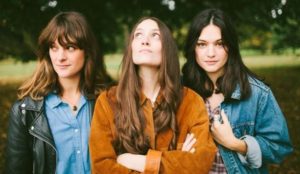 The Way Is Read
All ahead.
Running too hard,
running too hard,
the way is read.
All ahead.
Running too hard,
running too hard,
the way is read.
I see you in the silence.
Sailors on a frozen sea,
heaven's arms to sunder me.
Falling on the night.
Sailors on a frozen sea.
Away, away, away.
Under the starry sight.
Under the wayward night.
Under the Northern Lights.