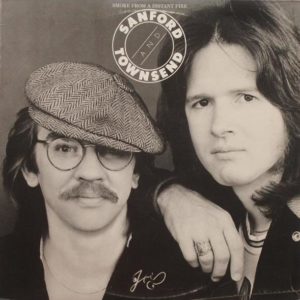 Wat werd er in de jaren 70 toch heerlijke muziek gemaakt. Hier zie je de Amerikaanse Sanford Townsend Band met hun lied Smoke From A Distant Fire. Ze spelen het in de muzikale tv show Midnight Special in 1977.
Toetsenisten & songwriters Ed Sanford & Johnny Townsend schreven o.a. een lied voor Kenny Loggins en openden met hun band voor Fleetwood Mac tijdens hun Rumours tour. Na het mislukken van hun tweede album richten ze zich weer op hun werk als sessie-muzikanten & songwriters. Dit nummer schreven ze samen met hun vriend gitarist Steven Stewart.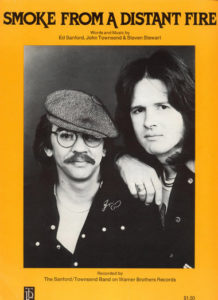 Smoke From a Distant Fire
You left me here
on your way to paradise.
You pulled the rug
right out from under my life.
I know where you goin' to,
I knew when you came home last night.
'Cause your eyes had a mist
from the smoke of a distant fire.
Oh Lord, I was stung
shoulda' seen it come a long time ago.
When I realized,
the reality gave me a role.
If things are the same,
then explain why your kiss is so cold.
And that mist in your eyes
feels like rain on the fire in my soul.
This lying, and cryin',
is upsettin' and gettin' ya no where.
It don't stack up,
so slack up and pack up,
I just don't care.
Don't let the screen door hit you,
on your way out.
Don't you drown when your dream boat
runs onto the ground.
I'd just like to know,
do you love him or just making time.
By filling his glass
with your fast flowing bitter-sweet wine.
He'll taste the aftertaste
when you come home late some night.
With your eyes all a mist
from the smoke of a distant fire.
Girl your eyes have a mist
from the smoke of a distant fire.