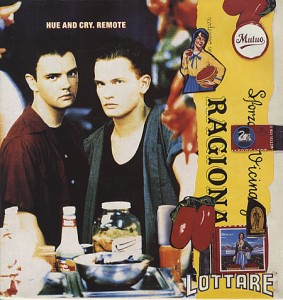 Op zoek naar bijzondere liederen, ben ik als Songcatcher vaak gespitst op de kwaliteit van de begeleidende muzikanten en vocalisten. Door een aantal van hen te volgen ben ik menig interessante artiest op het spoor gekomen. Als ik dan bij de muziekbibliotheek of bij een platenzaak was liep ik de lp's en later cd's na die me interessant leken en keek ik, bij voor mij onbekende namen, altijd eerst even naar de begeleiders, of er wat bekends bij zat.
Zo vond ik in 1988 het album Remote van Hue & Cry, met muzikanten waar ik gelijk enthousiast van werd: Roy Ayers (vibrafoon), Chris Botti (trompet), Michael Brecker (sax), Randy Brecker (trompet), Hugh McCracken (gitaar), Andy Newmark (drums), Lenny Pickett (sax), Tito Puente (percussie). Het moest toch wel wat bijzonders zijn, waar de top van de Amerikaanse studiomuzikanten voor kwam opdraven. En toch bleek het te gaan om twee jonge Schotse broers, Pat Kane (1964 – zang) & Greg Kane (1966 – piano), die pas één album met redelijk succes hadden uitgebracht en waar nog weinig mensen buiten Schotland van hadden gehoord. Maar de potentie was duidelijk aanwezig, want Remote was een album vol lekkere muziek en met name bij live concerten kwam de groep nog meer tot hun recht: rete strak, vette blazers en met enorm veel plezier en bevlogenheid.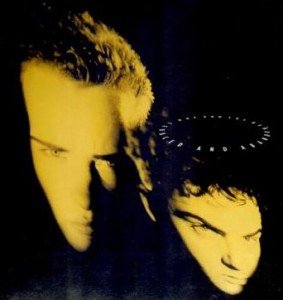 De groep trad in de loop der jaren ondermeer op met gevestigde namen als Al Green,  James Brown,  Madonna,  Simply Red, U2 en Van Morrison. De twee broers zijn vooral ook intellectuele types, de teksten gaan ergens over en de muzikale grenzen worden verkend. Dat komt ook tot uiting in de keuze van hun naam. Hue & Cry betekent van oudsher: lawaai maken zodat men met een groep achter een crimineel aan kan gaan. Meer figuurlijk valt het te vertalen als: herrie maken om mensen wakker te schudden en bewustzijn te creëren voor wat als onrechtvaardig wordt beschouwd. Tegenwoordig maken de broers nog steeds samen muziek, maar met name Pat Kane heeft zich meer gericht op zijn maatschappelijke carrière. (*1)
Het nummer wat ik heb uitgekozen is Strength To Strength van hun eerste album Seduced and Abandoned (1987), zoals ze het speelden op een concert in Eden Court Theatre in Inverness in 1989.
NOTEN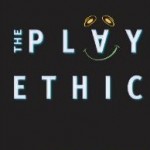 *1 Pat Kane was van 1990 tot 1993 rector aan de Universiteit van Glasgow, waar hij in 1985 zelf afstudeerde. Hij was politiek activist voor Schots zelfbestuur en een invloedrijk journalist op het gebied van politiek en cultuur voor The Guardian en The Independent. In 2004 publiceerde hij het boek The Play Ethic: A Manifesto For A Different Way Of Living, waarin hij de invloed en waarde onderzoekt van de spelende mens voor internetbedrijven, technische organisaties en voor de populaire cultuur. Hierbij treedt hij in de voetsporen van Johan Huizinga, de Nederlandse historicus en schrijver van Homo Ludens (1938). Kane's idee is dat spel in de plaats zou moeten komen van werk als de dominante speler op het gebied van kennis, handelen en het creëren van waarde.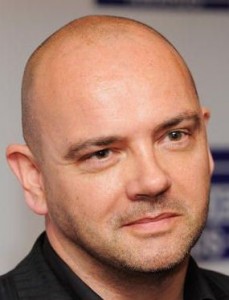 Centraal staat daarbij het begrip fair play: hoe kun je het spel spelen en tegelijkertijd integer zijn?       Naast het boek heeft Pat Kane een boeiende website over The Play Ethic, terwijl hij zijn ideeën in de praktijk brengt in zijn consultancy bureau New Integrity. Organisaties en individuen worden daar geholpen om hun eigen weg te vinden qua denken, voelen en verbeelden en om daarbij tegelijkertijd een nieuwe integriteit te ontdekken: een identiteit en bewustzijn, die hen in staat stelt om stevig op te treden in deze complexe en dynamische tijden.
Strength To Strength
Getting higher, yeh, getting higher.
Boy walking in the light, but the torch is in his hand.
Keeping all the love inside, nothing's gonna mess his masterplan.
Words to make it happen, then he's gonna be happy,
life in ideology.
I go strength to strength, whipping up a storm,
what a hue and cry.
I go strength to strength,
and there is no one that we won't defy.
Girl with a big desire, taking everyday a little higher.
But there is no hand to hold.
Yes, you gonna be brave and bold
Arrogant and pure, but dark in insecure.
Nothing more or less is gonna do.
You go strength to strength, whipping up a storm,
making a hue and cry.
You go strength to strength,
and there is no one that you won't defy.
I will go to any length just to hide away for a simple life.
But you go strength to strength,
and there is no one we won't defy.
But I be right, oh yes, we'll be all right.
Whipping up a storm, whipping up a storm, whipping up a storm,
whipping up a storm, yeah.
What a hue and cry, what a hurricane yeah.
We go strength to strength,
what a hue and cry, what a hurricane.
We go strength to strength,
and we're singing dancing in that rain.
I will go to any length just to hide away for a simple life.
But you go strength to strength,
and there is someone to make it right.
Dancing in that rain, dancing in that rain.
Going from strength to strength.
Take it higher.