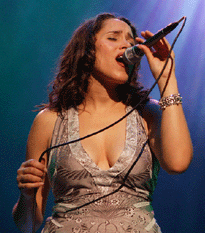 Diversiteit staat centraal in de muziek en de persoonlijke levens van de leden van het klein orkest Pink Martini. Oprichter Thomas Lauderdale werd als kind geadopteerd door een domineesgezin in de VS, waarvan de vader onverwachts uit de kast kwam en later de eerste openlijk homosexuele voorganger werd van zijn gezindte. Thomas had zelf ambitie om politicus te worden, maar vond de muziek die bij politieke bijeenkomsten werd gespeeld zo matig, lusteloos en grof, dat hij daar eerst wat aan wilde doen. Hij begon op te treden in cocktail jurken en zo ontstond in 1994 Pink Martini. Na een tijdje vroeg hij China Forbes, een collega student van de Harvard Universiteit, om mee te komen zingen. Haar vader is een Amerikaan van Frans-Schotse achtergrond en haar moeder Afrikaans Amerikaans. Ook de muzikanten die er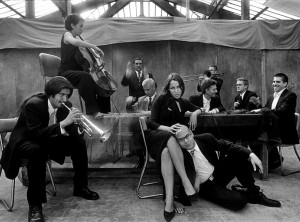 later bijkwamen hebben een gemêleerde achtergrond en een grote interesse voor verschillende talen en culturen. Ze zien zichzelf als vertegenwoordigers van een inclusief en heterogeen Amerika van nu. Vol migranten die een nieuw leven opbouwen in een wereld waar alles mogelijk is, en trots zijn om Amerikaan te mogen zijn.
Muzikaal bestaat het orkest uit zowel klassiek geschoolde muzikanten, als musici met ervaring in meer moderne muziekstijlen. Zo heeft de bassist gespeeld met Diana Ross en Gino Vanelli, de gitarist met Diana Krall en is de harpiste de zus van Mike Love van The Beach Boys. (*1)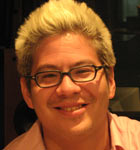 De muziek van Pink Martini is buitengewoon kosmopolitisch en eclectisch, van allerlei culturen en in allerlei talen en muzikale stijlen. Niet zozeer wereldmuziek maar muziek van over de hele wereld. Zoals oprichter Thomas zelf zegt: "Als de Verenigde Naties een eigen band zou hebben, dan zijn wij de perfecte keuze." Zo komen onder andere voorbij: filmmuziek uit de jaren '40 en '50, swingjazz, cabaret, lounge, Franse chansons, Afro-Cubaanse salsa, Argentijnse tango, Braziliaanse samba en bossa nova, Italiaanse folk, Griekse rembetiko en muziek uit het Midden Oosten en Azië. (*2) Soms zijn het eigen nummers, maar vaak ook onbekende pareltjes die ze als muzikale archeologen aan de vergetelheid ontrukken.
Pink Martini treedt regelmatig op met symfonieorkesten over de hele wereld. Ze slaan een brug tussen de high-brow muziek en de popcultuur, en daarnaast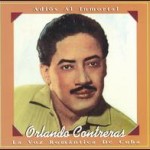 willen ze een cultuur terugbrengen van zingen en dansen, die vroeger meer vanzelfsprekend waren in de maatschappij. (*3) Het is  een muzikaal feest om naar ze te luisteren en vooral om ze te zien, want hun kracht komt vooral live tot uiting, vanwege het enorme spelplezier dat ze uitstralen. Wat mij betreft de beste retro-band van dit moment.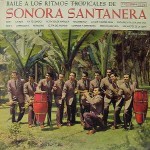 Het lied dat ik heb uitgekozen, Donde Estas, Yolanda?    is geschreven door de Peruviaanse musicus Manuel Jimenez Fernandez en is in de jaren 60 bekend geworden door de Afro-Cubaanse zanger Orlando Contreras (1930-1994) en de Mexicaanse groep Sonora Santanera. De versie van Pink Martini is terug te vinden op het album Sympathique (1998).
NOTEN
*1 Pink Martini bestaat inmiddels uit dertien muzikanten. Naast Thomas Lauderdale (piano) en China Forbes (zang) zijn dat Robert Taylor (trombone), Phil Baker (bas), Gavin Bondy (trompet), Pansy Chang (cello), Nicholas Crosa (viool), Brian Lavern Davis (percussie), Dan Faehnle (gitaar), Maureen Love (harp), Timothy Nishimoto (zang & percussie), Derek Rieth (percussie) en Martín Zarzar (percussie).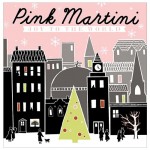 *2 Hun laatste album Joy To The World (2010) is een bonte verzameling van kerstliederen van over de hele wereld, met ondermeer White Christmas in het Japans, een Chinees Nieuwjaarslied en Stille Nacht in het Duits en Arabisch.
*3 Kijk vooral ook eens op hun prachtige website.
 
Donde Estas, Yolanda?
Donde estas, donde estas, Yolanda?
Que paso, que paso, Yolanda?
Te busque, te busque, Yolanda.
Y no estas, y no estas Yolanda.
Tus ojos me miraron,
tus labios me besaron.
Con ese fuego ardiente,
ardiente de mujer.
La luz de tu mirada,
el fuego de tus labios.
Flecharon a mi pecho
y de ti me enamore.
Donde estas, donde estas, Yolanda?
Que paso, que paso, Yolanda?
Te busque, te busque, Yolanda.
Y no estas, y no estas Yolanda.
Me dicen que paseabas,
en un carro Yolanda.
Muy guapa y arrogante
y todos te silbaban.
Si un dia te encontrara,
no se que puedo hacer.
No se me vuelvo loco,
si ya no te vuelvo a ver.
Donde estas, donde estas, Yolanda?
Que paso, que paso, Yolanda?
Te busque, te busque, Yolanda.
Y no estas, y no estas Yolanda.