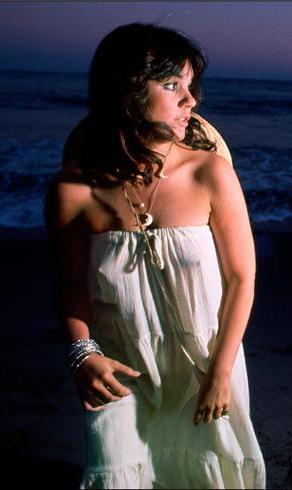 Hoe zou het toch zijn geweest om een concert bij te wonen van de meest succesvolle en begeerde zangeres van de jaren 70, Linda Ronstadt, op haar hoogtepunt? Nou dan zit je hier goed bij The Songcatcher, want vandaag neem ik je mee naar het Old Hoedown  – Fox Theatre in Atlanta , waar ze op 1 December 1977 een weergaloos concert gaf tijdens haar Simple Dreams Tour. Niet alleen is ze wonderbaarlijk goed bij stem, zingt ze prachtige nummers van de beste songwriters (het lijkt wel een Best Of album) en ziet ze er heel sexy uit, maar ook de band is helemaal te gek. Speelde ze eerder al met The Eagles als begeleidingsband, deze keer zijn het opnieuw topmuzikanten: Waddy Wachtel & Dan Dugmore (gitaar), Kenny Edwards (bas), Rick Marotta (drums) en Don Grolnick (toetsen).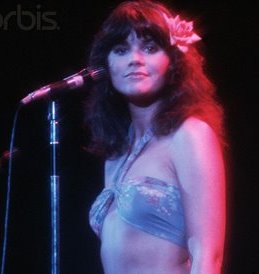 Hoogtepunten wat mij betreft zijn de twee nummers van haar ex-lief John David Souther, Faithless Love (6)  en Simple Man, Simple Dream (13), en daarnaast That'll Be The Day (2), It Doesn't Matter Anymore (7), When Will I Be Loved (8) en natuurlijk de enorme uithaal aan het eind van Desperado (11).
Set List:
1. Lose Again (Karla Bonoff)
2. That'll Be The Day (Buddy Holly)
3. Blue Bayou (Roy Orbison)
4. Silver Threads And Golden Needles (Everly Brothers)
5. Willin' (Lowell George)
6. Faithless Love (JD Souther)
7. It Doesn't Matter Anymore (Paul Anka)
8. When Will I Be Loved (Phil Everly)
9. Crazy (Willy Nelson)
10. Poor Poor Pitiful Me (Warren Zevon)
11. Desperado (Eagles)
12. Love Me Tender (Elvis Presley)
13. Simple Man, Simple Dream (JD Souther)
14. Love Is A Rose (Neil Young)
15. Maybe I'm Right (Waddy Wachtel)
16. It's So Easy (To Fall In Love) (Buddy Holly)
17. Someone To Lay Down Beside Me (Karla Bonoff)
18. Tumbling Dice (Rolling Stones)
19. You're No Good (Clint Ballard)
(met uitgebreide gitaarsolo van Waddy Wachtel voor de liefhebbers)
20. Sorrow Lives Here (Eric Kaz)
21. Heatwave (Dozier/Holland/Holland)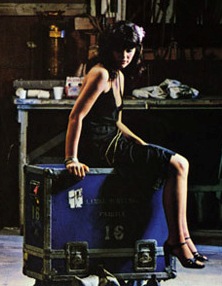 Ik ben heel benieuwd wat jouw favoriete nummer uit deze hele lange lijst is geworden. Vertel het me in je commentaar!
When Will I Be Loved
I've been cheated.
Been mistreated.
when will I be loved.
I've been pushed down.
I've been pushed 'round.
When will I be loved.
When I find a new man,
that I want for mine.
He always breaks my heart into,
it happens every time.
I've been made blue.
I've been lied to.
When will I be loved.
When I find a new man,
that I want for mine.
He always breaks my heart into,
it happens every time
Oh, I've been cheated.
Been mistreated.
When will I be loved.
When will I be loved.
Tell me, when will I be loved