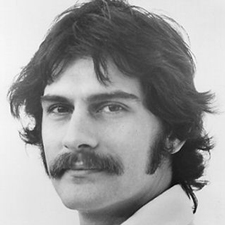 In de jaren 70 werd heel veel mooie muziek gemaakt. Eén van mijn favoriete albums uit die tijd is Silver Morning (1975) van Kenny Rankin, een singer-songwriter met een heel bijzondere en eigen muzikale stijl en geluid. Dat is bijvoorbeeld te horen op zijn interpretatie van twee nummers van The Beatles, Blackbird en Penny Lane, die op het album staan. Hij is nooit echt bekend geworden bij het grote publiek doordat zijn muziek niet zo makkelijk te categoriseren is. Het maakt hem een artiest die vooral door andere artiesten hoog gewaardeerd wordt. Zo vroeg Paul McCartney hem om zijn versie van Blackbird te spelen tijdens het concert in 1987 waarbij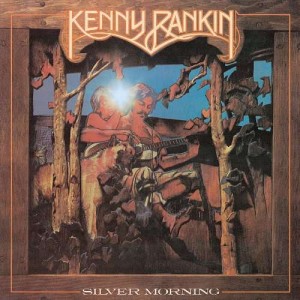 Lennon & McCartney werden geïnstalleerd in de The Songwriters Hall Of Fame.
Muzikaal is Kenny Rankin (1940-2009) vooral geïnspireerd door zijn jeugd in een stadse buurt in New York, met sterke Afro-Cubaanse, Dominicaanse en Portoricaanse invloeden, en door zijn kortstondige en gepassioneerde relatie in 1960 met Laura Nyro. (*1) Hij begon als zanger, maar ging gitaar spelen in 1964, nadat hij een album had gehoord van Joao Gilberto, de beroemde Braziliaanse gitarist en zanger. (*2) Terwijl hij nog maar een paar accoorden kende, werd hij gevraagd mee te spelen als slaggitarist op de nieuwe plaat van Bob Dylan,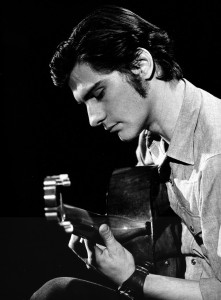 Bringing It All Back Home (1965), het baanbrekende album dat Dylan van folkie tot rocker maakte.
Het nummer dat ik heb uitgekozen, Peaceful, staat op Kenny Rankin's eerste album Mind-Dusters (1967) (*3) en kwam in de hitlijsten in cover-versies van Georgie Fame (1969) en Helen Reddy (1973). De opname is hoogst waarschijnlijk van eind jaren 60 en afkomstig uit de Johnny Carson Show. De bekende televisiepresentator was zo'n fan van Rankin's muziek dat hij hem meer dan twintig keer uitnodigde als gast in zijn show.
NOTEN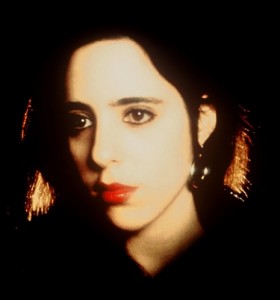 *1 Ook Laura Nyro (1947-1997) was een singer/songwriter die vooral gewaardeerd wordt door artiesten. Zo wordt haar invloed geprezen door Bob Dylan, Donald Fagen, Janis Ian, Elton John,  Rickie Lee Jones, Barry Manilow,  Bette Middler, Joni Mitchell, Todd Rundgren en Jackson Browne, met wie ze lang een relatie had. (Het lied That Girl Could Sing van zijn album Hold Out uit 1980 gaat over haar.) Eind jaren 60 brak ze door met nummers als Stoned Soul Picnic en al snel werd ze gecovered door Peter Paul & Mary, 5th Dimension, Blood Sweat & Tears, Three Dog Night en Barbara Streisand.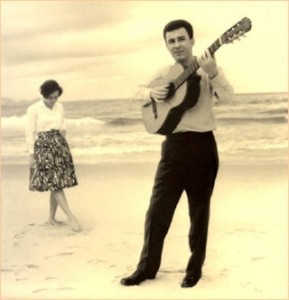 *2 Joao Gilberto (1931) wordt wel de "vader van de bossa nova" genoemd, omdat hij in 1957 deze nieuwe versie van de samba introduceerde. Internationaal brak hij door met het album Getz/Gilberto (1964), dat hij maakte met saxofonist Stan Getz. Tegelijkertijd betekende het ook de start van de zangcarrière van zijn vrouw Astrud Gilberto (1940). Zij had voor The Girl  From Ipanema nooit profes-sioneel gezongen, maar omdat ze toevallig aanwezig was bij de opnames, kreeg ze het verzoek of ze wilde proberen om een nummertje mee te zingen en dat pakte, tot ieders verrassing, goed uit.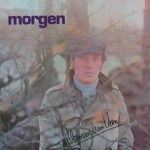 *3  Als ik het album beluister kom ik tot mijn grote verrassing twee nummers tegen, Minuet en The Girl           I Left Behind, die ik nog ken van de LP Morgen (1971) van Herman van Veen. Blijkbaar was Herman geïn-spireerd door de muziek van Kenny Rankin, want de arrangementen zijn in zijn geheel overgenomen.
Peaceful
In the morning fun
when no one will be
drinking anymore wine.
I wake the sun up,
by giving him a fresh share
full of the wind cup.
And I won't be found
in the shadows hiding sorrow.
I can't wait for fate
to bring around to me,
any part of my tomorrow.
Tomorrow.
Cause it's oh so peaceful here.
No one bending over my shoulder.
Nobody breathing in my ear.
Oh peaceful here.
In the evening shadows are calling me,
and the dew settles in my mind.
And I think of friends in the yesterday,
when my plans were giggled in rhyme.
I had a son while on the run,
and his love brought a tear to my eye.
And maybe some day he'll (come) up and say,
that I'm a pretty nice guy.
Oh my. Oh my.
And it's oh so peaceful here.
No one bending over my shoulder.
Nobody breathing in my ear.
Oh so peaceful here.