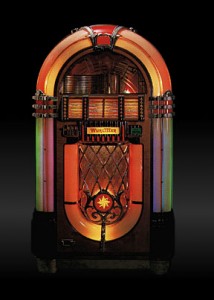 Afgelopen maanden heeft de dood aangeklopt bij een aantal goede bekenden van me. Eerst kreeg mijn broer een hartaanval, toen bleek een oud-cliënt een herseninfarct te hebben gehad, ging een vader van een goede vriend ineens enorm achteruit en daar bovenop overleden plotsklaps twee studiegenoten en een bekende van de middelbare school (de pianist Rian de Waal) aan kanker. Dat was flink schrikken kan ik je zeggen, want de dood komt dan ineens wel heel dichtbij, zeker als het om leeftijdsgenoten gaat.
Om de angst voor de dood te bedwingen is er gelukkig nog het leven, want volgens mij is dat de enige manier om die angst te bestrijden. En in mijn leven speelt muziek een hele grote rol. In plaats van een grafsteen, spreekt het beeld van een jukebox op mijn graf me dan ook erg aan. Dan kunnen mensen die me komen opzoeken na mijn dood, mijn favoriete muziek weer horen en zich herinneren hoezeer ik van muziek kon genieten.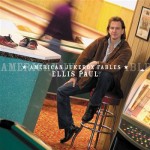 Ellis Paul is een sleutelfiguur in de Boston Style of Songwriting, een literaire, provocatieve, humanistische en romantische folk-pop beweging die begon in de jaren 90, waarvan ook Shawn Colvin, Eliza Gilkyson, John Gorka, Richard Shindell en David Wilcox deel uitmaken. Het nummer Jukebox On My Grave komt van zijn album American Jukebox Fables uit 2005.
Jukebox On My Grave
When I'm gone.
On my judgment day.
Please put a jukebox
upon my grave.
Don't want no headstone.
No cold tears.
Just a jukebox to say,
a music man lays here.
And all my friends,
when they drop by.
Can drop a quarter down,
and hear Roy Orbison's cry.
A flood of memories,
comes wave by wave.
Carried by the voice
inside the jukebox on my grave.
You can hear Hank Williams,
and some George Jones.
Some Beatles songs, a little Dylan,
and some Rolling Stones.
Joni Mitchell and Marvin Gaye,
and Johnny Cash he's risen
from the ashes on my grave.
My grave.
That's Johnny Cash there
singing "Boy Named Sue",
upon my grave.
When I'm gone.
On my judgment day.
Put a quarter in the jukebox
upon my grave.
I don't want no headstone,
claiming I was brave.
Just a jukebox
singing songs upon my grave.
My grave.
Just a jukebox
singing songs upon my grave.