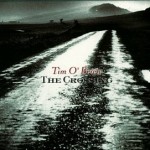 Het begon ooit in Ierland. Ik was daar voor een aantal inspirerende workshops van de dichter en business consultant David Whyte (Work and Leadership Through Courageous Conversation). Tussen de bedrijven door, werd ik in contact gebracht met het echte Ierland, en daarbij kreeg natuurlijk ook de Ierse muziek ruim baan.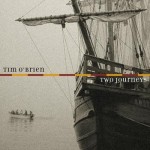 Een bekende muziek-producer hield een verhaal over de grote invloed van Ierse immigranten op de Amerikaanse muziek en liet me kennismaken met twee prachtige albums van Tim O'Brien (The Crossing uit 1999 en Two Journeys uit 2001), die geïnspireerd zijn door de enorme uittocht van Ieren richting de VS na 1840. En zo kwam ik aanraking met de bluegrass.
Bluegrass is een bijzondere mix van folk, country, ragtime en jazz, die zich heeft ontwikkeld in de jaren '40 van de vorige eeuw. De naam komt bij Bill Monroe (1911-1996) vandaan, die in 1939 een groep had opgericht, The Blue Grass Boys, die waren vernoemd naar de staat Kentucky, ook wel de Blue Grass State.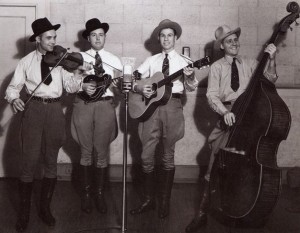 Met zijn muzikanten heeft hij het genre grotendeels vormgegeven. Typisch voor de bluegrass is dat in de muziek, net als vaak in de jazz, de instrumenten om de beurt improviseren rond een melodie. Die instrumenten zijn meestal mandoline, banjo, gitaar, viool en contrabas, en worden voornamelijk acoustisch gebruikt. De meest bekende namen uit de bluegrass van de laatste jaren zijn Alison Krauss & Union Station en Dolly Parton. Wat me aanspreekt in deze muziek zijn de simpele, smartlapachtige teksten, de speciale manier van zingen (de knauw in de stem) die de "high lonesome sound" wordt genoemd en de heel specifieke harmonieën (meestal bariton – lead – tenor).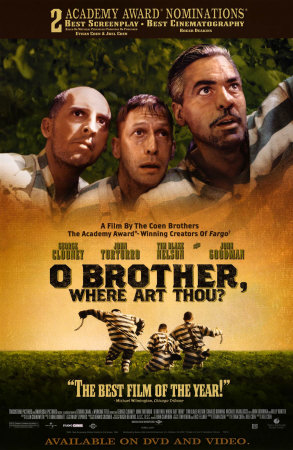 In 2003 ben ik op Buitenkunst een weeklang een workshop bluegrass gaan volgen en daar heb ik enorm veel plezier aan beleeft. We zongen ondermeer songs uit de zeer succesvolle film O Brother Were Art Thou (2000) van Joel & Ethan Coen met George Clooney. Eén van de bekendste nummers daaruit is Man Of Constant Sorrow, dat gezongen wordt door de Soggy Bottom Boys. De lead-zanger voor de soundtrack was Dan Tyminski, een bluegrass componist, zanger en instrumentalist (mandoline en banjo) die onder andere speelt in de band Union Station, die Alison Krauss begeleid.
Tyminski is ook vertegenwoordigd tijdens de zogenaamde Transatlantic Sessions, een tv-programma van BBC Four dat startte in 1995, waarin topmuzikanten uit de VS, Ierland, Schotland en Engeland live optreden in een huiselijke setting in de Schotse Hooglanden.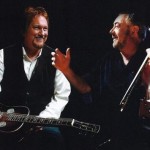 Denk daarbij aan artiesten als Mary Black, Rosanna Cash, Cara Dillon, Nanci Griffith, Emmylou Harris, John Martyn, Karen Matheson, Kate & Anna McGarrigle, Alison Moorer, Joan Osborne, Eddi Reader en James Taylor. De laatste jaren stonden de sessies onder muzikale leiding van de Schotse violist Aly Bain en de Amerikaanse dobro virtuoos Jerry Douglas, die ook bij Alison Krauss speelt. In het nummer wat ik heb uitgekozen hoor en zie je naast Dan Tyminski, Aly Bain en Jerry Douglas ook de Engelse fluitist Michael McGoldrick.
The Boy Who Wouldn't Hoe Corn 
Tell you little story and it won't take long,.
about a lazy farmer who wouldn't hoe his corn.
The reason why I never could tell,
but that young man was always well.
He planted his corn in the month of June.
By July it was up to his eyes.
Come September there came a big frost,
and all the young man's corn was lost.
His courtship had just begun.
Said, "Young man, have you hoed some corn?"
"Well, I tried and I tried, and I tried in vain.
But I don't believe I raised one grain."
He went downtown to his neighbour's door.
He had often been before.
Said, "Pretty little miss, will you marry me?
Little miss what do you say?"
"Why do you come for me to wed?
You can't even make your own corn grain.
Single I am and will remain,
a lazy man I won't maintain."
He turned his back and he walked away.
Sayin', "Little miss you rue the day.
You'll rue the day that you were born.
For givin' me the devil cause I wouldn't hoe corn."