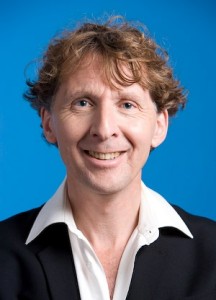 Ik ben muziekliefhebber en songcatcher. Ik verzamel liederen (songs, chansons) uit de hele wereld die naar mijn mening bijzonder zijn en die ik graag wil delen met anderen.
Mijn eigen muzikale carrière begon met pianoles vanaf mijn elfde. Dat dreigde mis te gaan, toen ik van mijn pianoleraar Bartok's Mikrokosmos moest gaan spelen. Omdat ik een nogal harmonieus persoon ben, begreep ik niets van de dissonanten die erin voor komen en werd ik heel onzeker, omdat ik steeds gecorrigeerd werd terwijl ik volgens mij de juiste toon speelde. Klassieke muziek bleek niet aan mij besteed en ik maakte de meeste progressie op de piano hoe lichter de muziek was.
Herman van Veen heeft me enorm beïnvloed, zowel muzikaal als persoonlijk. In 1968 kreeg ik les van hem in het kader van de Algemene Muzikale Vorming (AMV). Herman was een tovenaar en clown met kinderen. Met zijn speelse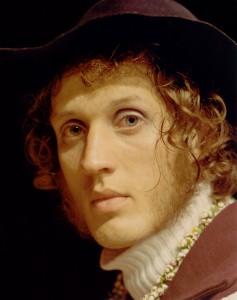 persoonlijkheid stimuleerde hij me om mezelf te laten gaan, soms gewoon lekker gek te doen en me minder aan te trekken wat mensen daarvan zouden vinden. Dat gaf me meer zelfvertrouwen. Omdat mijn broer David zijn manager werd, bleef "mijnheer van Veen" in mijn leven. Tijdens het begin van de jaren 70, toen Herman steeds succesvoller werd, ging ik vaak mee naar zijn shows, en hielp ik achter de coulissen. Er was die keer, dat vlak voor aanvang van de show een snaar van zijn viool het begaf en ik de hopeloze taak kreeg om een nieuwe te vinden, na sluitingstijd, in een stad waar ik heg nog steg kende. Wat een kick, toen ik er net op tijd mee aan kwam! Een andere keer kreeg ik de taak om hem te volgen met de spotlight tijdens zijn optreden. Een lastige klus omdat Herman altijd flink in het rond sprong op het toneel. Mijn beste herinnering was helemaal bovenin Theater Carré, toen Herman me verraste door plotseling naast me op te duiken, secondes voor de gordijnen open zouden gaan.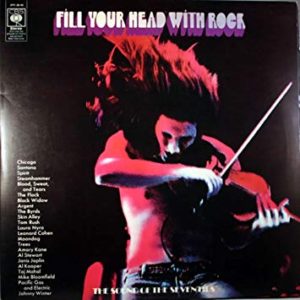 Zo rond mijn vijftiende begon ik zelf plaatjes te kopen. Mijn eerste singletje was Tears In The Wind van Chicken Shack en mijn eerste lp Fill Your Head With Rock, een dubbel verzamelaar van CBS, met o.a. Chicago, Blood Sweat & Tears en Laura Nyro. Als zeventienjarige werd ik pianist in een big band van de Muziekschool in Utrecht en maakte ik mijn debuut als zanger. Ik vormde de ritmesectie van de band, samen met Stephan Wienjus op bas (later het Goede Doel en het Radio Filharmonisch Orkest) en Ad de Jong op drums (later o.a. bij Herman Brood). Ook op school speelde muziek een grote rol, mede dankzij de muziekleraar van College Blaucapel, Wout van Veen. Bijna elke pauze waren mijn vrienden en ik in zijn lokaal te vinden, om plaatjes te draaien en samen muziek te maken. Ook organiseerde Wout muziekprojecten (Jesus Christ Superstar) en optredens.
Thuis maakte ik muziek met mijn broer Roeland, die piano en gitaar speelde en zong. Hij kwam ook altijd aan met plaatjes van allerlei onbekende artiesten, zoals Orville Stoeber, Christopher Rainbow, Brian Protheroe, Andy Pratt, Kenny Rankin en Scott Jarett. Die manie heb ik van hem overgenomen en heeft uiteindelijk de basis gelegd voor mijn songcatcher activiteiten. Op mijn achttiende kwam mijn spaargeld vrij en kocht ik een bandrecorder, waarop ik vooral banden maakte met mijn favoriete liederen. Voor het verzamelen daarvan ging ik overal op zoek naar mooie liederen die niemand kende. Bij de Muziekbibliotheek Utrecht, waar ze in het begin maar één bak hadden met langspeelplaten met lichte muziek en ik dus vanzelf van alles uitprobeerde. En bij de platenzaak Concerto in Amsterdam, waar ik van alles kon draaien op de daar aanwezige draaitafels.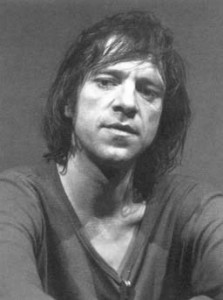 Van mijn broer David kreeg ik een hele stapel ongebruikte teksten van liederen van allerlei tekstschrijvers en daar begon ik muziek bij te componeren. Met een paar mensen van school en mijn broer Roeland begon ik mijn eerste cabaretgroep. In 1975 waren we te gast bij Ramses Shaffy. David was inmiddels manager van Ramses geworden en organiseerde nachtconcerten (De Speeltuin) met een heel bijzondere sfeer. Ramses was op zijn best, zong zijn liedjes, introduceerde speciale gasten, improviseerde op de piano, en vertelde hilarische verhalen over zijn avontuurlijke leven. Hij had iets waardoor je continu aan zijn lippen hing en als ik vroeg in de ochtend thuis kwam van de concerten was ik nog steeds vol energie. Twee jaar lang volgde ik elke zaterdag de oriëntatie cursus bij de Kleinkunst Academie in Amsterdam, terwijl ik daarnaast als zanger en pianist optrad in een musical op mijn oude school en in diverse cabaretgroepen.
Ik maakte deel uit van de organisatie van de introductiedagen voor nieuwe studenten van de Universiteit in Utrecht in 1982. Naast concerten van Toontje Lager en het Goede Doel, organiseerde ik een open podium (De Speeltuin). Daar trad ondermeer Stef Bos op, met wie ik vlak daarvoor al een keer had samengewerkt. Zijn optreden, samen met Chiel van Berkel, maakte een verpletterende indruk op me. Ik voorzag een grote toekomst voor ze en overtuigde ze ervan dat ik ze daarbij kon helpen in de rol van manager. Binnen korte tijd lukte het ons om een plek te veroveren in de voorrondes van cabaretfestival Camaretten en kwamen we zelfs in de finale.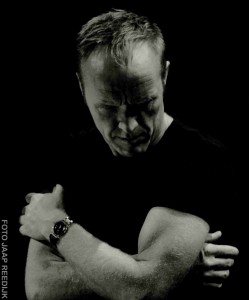 We wonnen de publieksprijs, maar helaas ging de eerste prijs net aan ons voorbij, door een jury die sterk verdeeld reageerde. Na een korte en succesvolle tour langs de theaters, besloten we te stoppen, zodat Chiel & Stef hun theateropleiding konden starten in Antwerpen.
Tijdens deze artistiek succesvolle periode eindigde mijn relatie met mijn vriendin. Lijden vormt meestal de beste inspiratie voor goede muziek en ik begon te werken aan een "uit elkaar musical" en schreef een paar van mijn beste composities. Focus op muziek hielp me vaker door moeilijke periodes heen. Na een lange periode waarin mijn muzikale activiteiten voornamelijk in huiselijke setting plaatsvonden, raakte ik geïnteresseerd in a capella muziek. Ik ging naar concerten (The Nylons, The King's Singers, The Flying Pickets), startte een eigen kwartet met vrienden, en zong vanaf 1992 in Raaf & Co, een a capella groep van zes mannen en zes vrouwen.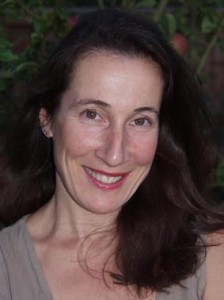 In 1994 kwam ik in contact met de Engelse componist en musical regisseur Helen Porter. Ik trad op in de muziektheater productie Wilde Haren en speelde de rol van Riff, the leider van the Jets, in een weekend productie van West Side Story. Het jaar daarop kreeg ik een rol in de originele a capella musical Moll Flanders en dat werd een groot succes. We wonnen de prijs voor beste productie en de publieksprijs van de Nederlands Centrum voor Amateur Toneel (NCA) en kregen de kans op te treden tijdens het Fringe Festival van Edinburgh.
In het programma boek van Moll Flanders, schreef ik dat ik van plan was een swingende a capella groep op te starten en daar reageerde Pim Brackenhoff op. Een koor dirigent en muzikaal arrangeur, met jarenlange ervaring met koren en vocale groepen. Onze ideeën over vocale muziek pasten uitstekend bij elkaar. In 1996 startten we met de audities voor Burengerucht, een a capella groep met zes mannen en zes vrouwen, die een gevarieerde combinatie zou zingen van pop, jazz en wereld muziek. We zochten "singers with guts": geen brave koorzangers, maar solisten die zich met hart en ziel in een lied stortten en die in staat waren om hun passie ook over te brengen op het publiek.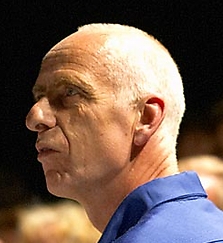 Ook wilden we geen typisch a capella repertoire brengen, maar liederen die we zelf mooi vonden. Iedereen zou aan de beurt komen als solist, in een nummer waar hij of zij zelf kon schitteren, met de rest van de groep als begeleidingsband. Na twee inspirerende audities, vonden we twaalf talentvolle en zeer diverse zangers en zangeressen, waarvan we zo goed als het kon een eenheid probeerden te maken. Het liep boven verwachting. Het publiek bij onze optredens was totaal verrast. Het ene moment in tranen bij mijn solo van Zonder jou, het volgende op de banken bij Disco Inferno. Zoiets hadden ze nog nooit gezien. Zo wonnen we de eerste prijs op het Festival voor Vocale Ensembles in 's Heerenberg. Gedurende ons derde jaar werd het langzamerhand minder. En dat was ook te verwachten bij een groep, die voornamelijk bestond uit solisten. Krachtige persoonlijkheden die alleen voor een tijdje hun ego's en ambities ondergeschikt wilden maken aan de meerwaarde van het geheel. In 2008 deden Pim en ik met de vocale groep Maaiveld een tweede poging om ons eerdere succes te herhalen. Audities waren wederom veelbelovend, maar het wilde maar geen groep worden. Teleurgesteld stopten we na zes maanden en een schamel optreden.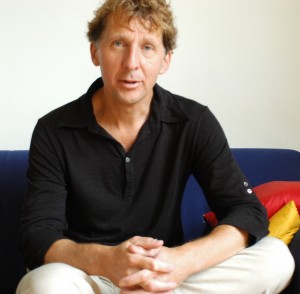 Het luisteren naar muziek en verzamelen van mooie liederen, was ondertussen gewoon doorgegaan. Na de bandjes kwamen casettes, cd's en inmiddels is er de iPod. Vanaf 2002 maak ik elk jaar (eerst als DJ Martino en nu als Songcatcher), een aantal cd's met mijn favorieten van dat jaar. En aan het einde van het jaar kies ik daaruit mijn top 20. Inmiddels verzamel ik ook mooie nummers van live optredens op video. Dat het visuele aspect er nu ook bijkomt beschouw ik als een enorme winst. Sinds 2010 is er deze muziekblog The Songcatcher, die me in staat stelt mijn favoriete muziek met een groter publiek te delen. En eind 2011 ben ik gestart met de Facebookpagina van de Songcatcher, waarop ik iedere dag een filmpje met livemuziek en een muzikale foto plaats. Ik nodig je graag uit om daar langs te komen en de pagina te liken.
Tot mijn grote verrassing werd ik begin 2011 gevraagd om adviseur te worden van mijn favoriete radioprogramma de Sandwich (AVRO, Radio 5 Nostalgia), gepresenteerd door Jacques Klöters. Een jaar lang draaide hij vrijwel iedere week een muzikale tip van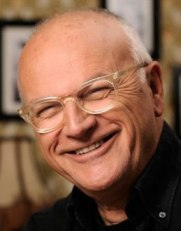 de Songcatcher en daarnaast heb ik voor hem de Facebookpagina van de Sandwich gemaakt en beheerd. In November 2012 kwam er een droom van me uit, want ik kreeg mijn eigen radioprogramma The Songcatcher op de Konsertzender Utrecht. Ik geniet er enorm van om elke maand een eigen programma te maken en er enthousiaste reacties over terug te horen.
Sinds begin 2016 bestaat de Konsertzender niet meer, maar ben ik zelf doorgegaan met het maken van mijn maandelijkse uitzending, met hulp van mijn goede vriend Coen Dirkx, die de techniek verzorgd. Ik stuur mijn programma iedere maand naar een vaste groep fans. Wil je daarbij horen, laat het me dan even weten. Het programma is ook te beluisteren via de website van Rootsparadise. Daar vind je ook de playlist van wat ik in de uitzending heb gedraaid.