About the Blog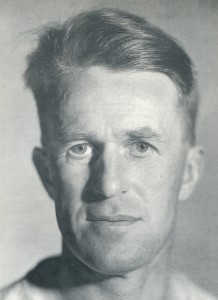 After studying the life of TE Lawrence for over thirty years the time has come to share my insights. TE was a man of many contradictions and polarities, with different voices and different truths. Thus far biographers have made choices for him, about who the real Lawrence was. This has lead, in my opinion, to many simplifications and labelling. For example, the influence of the effects of trauma on his life has been greatly underestimated. While a big case has been made of TE's possible "homosexuality" and of its denial. I think the time has come to let TE, his life and experiences, and the historical, social and psychological context of the period in which he lived, speak for themselves. So that readers can make up their own minds.
In this blog my focus will be on TE's personal life before and after Arabia, and not on his military and political experiences. I will speak of TE instead of Lawrence or T.E. Lawrence. Herewith I follow the advice of one of TE's best friends, the writer E.M. Forster (1879-1970), who said,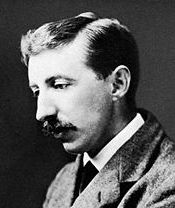 "The little fellow who is labelled for posterity as Law­rence of Arabia detested the title. He often asked people to call him TE, and perhaps it is fitting to respect his wish when writing about him now." (*1)
Like the name Lawrence, his adopted surnames Ross and Shaw did not belong to TE.
"My father chose (the name Law­rence, ms) for me because it meant nothing to his family. The only authentic part of my name is the initials T.E. (they do not, I believe, translate into Thomas Edward … but that's no matter) and most people who know me write to me as Dear TE! They feel safe at that. There aren't many things safe about what are beautifully called "natural children"" (*2)
I started this blog in 2010 to publish the results of my extensive work on TE and to reach a wider audience for it. Since September 2012 it is linked to the Facebookpage TE: The Man Behind The Myth Of Lawrence Of Arabia. The page contains photo's, films & video's, links, books, quotes, music, question & answers, suggestions, thoughts & ideas, etc. It is a page meant for a new generation of TE enthusiasts with an open mind, a sense for the relative and the ludicrous, and sharing a belief in the multidimensional. I invite you to visit the page, to like it and to join in the discussions.
NOTES
*1 E.M. Forster in: The Listener 31-7-1935,p.2­11
*2 Letter from TE to Doubleday 25-8-1927, in: Malcolm Brown (ed.) – The Letters Of T.E. Lawrence (J.M. Dent & Sons, London 1988),p.345
ACKNOWLEDGMENTS
I would like to thank Arthur Broeders for helping me with the technical details of this blog, and the artist Rob Jongbloed for use of his wonderful triptych of TE, which is in my possession.