NOTES
*1 This is not a direct quotation, but a collage of state­ments on TE's homosex­uality from biographies and studies about him. The various authors were convinced that TE could not have been a homosexu­al, because his behav­i­our was virtuous and manly. When we turn their reaso­ning around, this picture emerges of what a homosexual is in their eyes.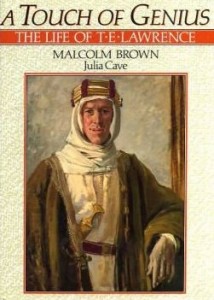 The following authors are indirectly quoted here: Richard Aldington (Lawrence of Arabia: a Biographical Enquiry, 1955): hatred of women. Malcolm Brown (A Touch of Genius: the Life of T.E. Lawrence, 1988): living intimate­ly with soldiers as room-mates – improper behaviour – Dahum being a very nice chap – having hetero­sexual potenti­al for women – having no difficulties with his friend's wives. Robert Graves (Lawrence and the Arabian Adventure, 1928): physi­cally and morally deformed. J.N. Lockman (Scattered Tracks on the Lawrence Trail: Twelve Essays on T.E. Lawrence, 1996): mannerisms – wide hips. Richard Meinertzhagen (Middle East Diary 1917-1956, 1959): indelica­te, indecent, coarse, vulgar, unclean and perverted. H. St John Philby (T.E. Lawrence and his Critics, in: Forty Years in the Wilderness, 1957,p.82-93): indulgence in secret vice. Christopher Sykes (Introduction, in: Richard Aldington – Lawrence of Arabia, 1969,p.13-23): sex with hetero­sexuals would not be fun. Lowell Thomas (in: A.W. Lawrence (ed.) – T.E. Lawrence by his Friends, 1937,p.205-218 and Review of Aldington, in: Middle East Journal 9 (1955),p.197-8): easy to recognize – unhappy twist. Leonard Woolley (in: Friends,p.86-94): smutty remarks – not having a clean mind.
*2 Much of what I write here about the label "homosexual" was inspired by a paper by Julia Collar – Responding to Sexual Stereotypes of Fundamentalist and Charismatic Leaders in Religious Studies (2002) 
*3 What occurred in Iran between 1979 and 1984 is certainly not symptomatic of the attitude toward homosexual behaviour in Islamic countries in general. Even in Iran it may be regarded as exceptional. The executions of homosexuals took place in a revolutionary chaos, with strong reactionary and anti-Western tendencies, which led to excesses and general terror. See for the executions in Iran and for homosexuality in Islam, Maarten Schild – Islam, in: Wayne R. Dynes (ed.) – The Encylopedia of Homosexuality (1990), p.615-20.
*4 John Le Carre – We have already lost, The Globe and Mail 13-10-2001
*5 Henry Porter – Why we are right to fight, The Observer, 14-10-2001. In a biography of Hitler by Lothar Machtan (The Hidden Hitler, 2001) his destructive ambition is attributed to his inability to come to terms with his latent homosexuality.
*6 Julia Collar – Responding to Sexual Stereotypes
*7 Ilana Mercer – Lawrence of Arabia: Lionized Liar, 7-5-2004
*8 The Offen­ces Against the Person Act of 1861 reduced the penal­ty for "buggery" or "sodomy" from death to penal servitude for life or a minimum of 10 years. The notori­ous Labouche­re Amendment of 1885 came up with the atrocious idea of even punishing private acts, without direct proof being necessary, opening the gate for blackmail. In 1967 the law was partially reformed, and only in July 1991 were homo­sexuals offici­ally allowed in influen­tial posi­tions. But homosexuals are still prohibited from the armed forces, since their presence would "undermine the efficiency and morale of the British forces".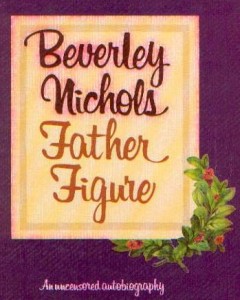 *9 Bevis Hillier – Young Betjeman (1988),p.117
*10 Richard Davenport-Hines – Sex, Death & Punishment: Attitudes to Sex in Britain since the Renaissance (1990),p.142. This was during the First World War, when Beverley Nichols (who later became a successful writer) was just a teenager. In his book "Father Figure: an Uncensored Autobiography" (1972), he describes that as a child he attempted to kill his alcoholic and  abusive father three times, without success.
*11 Homosexuality in the fifties: Wendy Moffat – E.M. Forster: a New Life (2010),p.306
*12 Letter by Jack Easton to the author 11-6-1989
*13 Cable from Cyril Wilson to Sir Gilbert Clayton, 22-11-1916, Jeremy Wilson – Lawrence of Arabia: the Authorised Biography of T.E. Lawrence (1989),p.331-332. Clayton (1875-1929) was Director of Civil and Military Intelligence in Cairo, head of the Arab Bureau, and High Commissioner in Iraq (1928-1929).
*14 Wilson was a former army boxing champion, who after Mesopotamia became Acting Civil Commis­sioner in the Persian Gulf (1918-1920), gene­ral manager of the Anglo Irani­an Oil Company, and extre­me right wing MP and Hitler-sympa­thiser in the thirties. In 1939 he admitted to have been wrong in Parlia­ment, and resig­ned from the House of Commons. He joined the RAF as a tail gunner and was killed in acti­on during the war.
*15 Letter Wilson to Sir Percy Cox 3-5-1926, quoted by Jack Duckworth on TEL Whittier List 4-11-2000. Cox (1864-1937) was Chief Political Officer with the Anglo-Indian forces in Iraq (1914-1918) and High Commissioner in Iraq (1920-1923).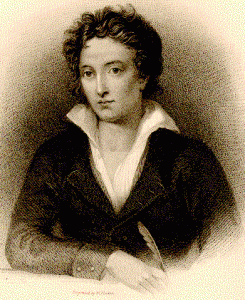 *16 A.T. Wilson – Review of Revolt in the Desert & With Lawrence in Arabia, in: Journal of the Central Asian Society 3 (1927),p.285
*17 Wilson – Review,p.282. Epipsychidion refers to a rather auto-biographi­cal poem by Percy Bysshe Shelley (1792-1822), written in 1821, which advo­cates free love outside of (often loveless) marria­ge. "I never was attached to that great sect, Whose doctrine is that each one should select, Out of the world a mistress or a friend, And all the rest, though fair and wise, commend, To cold oblivion – though it is the code Of modern morals, and the beaten road Which those poor slaves with weary footsteps tread Who travel to their home among the dead By the broad highway of the world – and so With one sad friend, perhaps a jealous foe, The dreariest and the longest journey go …." Landor is Walter Savage Landor (1775-1864), friend of Shelley, Browning and Swinburne, and one of the main figures in the Helle­nistic Revival in England.
*18 Letter to Charlotte Shaw, 29-9-1927, Jeremy & Nicole Wilson (eds.) – T.E. Lawrence Correspondence with Bernard and Charlotte Shaw 1927 (2003), p.164
*19 Letter to Robert Graves, T.E. Lawrence to his Biographer Robert Graves (1963),p.118
*20 In a note 12-12-1928, Wilson – Lawrence of Arabia,p.841
*21 Letter from Hirtzel to Sir Percy Cox 28-2-1921, Jack Duckworth on TEL Whittier List 18-11-2000
*22 Brémond quoted in: Phillip Knightley & Colin Simpson – The Secret Lives of Lawrence of Arabia (1969),p.203, probably from Edouard Brémond – Le Hedjaz dans la Guerre Mondiale (1931). TE spoke of a meeting with Brémond as "a curious interview … between an old soldier and a young man in fancy dress." (Letter to unknown, Malcolm Brown – A Touch of Genius: the Life of T.E. Lawrence (1988),p.68)
*23 Vickery had served at Gallipoli, in the South Afri­can War, and five years in the Egyptian Army.
*24 T.E. Lawrence – Seven Pillars of Wisdom: a Triumph (1997),p.142 & 173. Talk with Basil Liddell Hart 25-10-1929, T.E. Lawrence to his Biographer Liddell Hart (1963),p.36
*25 Anthony Nutting – Lawrence of Arabia: the Man and the Motive (1961),p.50-51 and Suleiman Mousa – T.E. Lawrence: an Arab View (1966),p.47n44. Wilson thinks this improbable (Wilson – Lawrence of Arabia,p.1059n44).
*26 Renée & André Guillaume – An Introduction and Notes T.E. Lawrence's Seven Pillars of Wisdom (1998),p.150 and Charles Vickery – Arabia and the Hedjaz, in: The Journal of the Central Asian Socie­ty 10 (1923),­p.54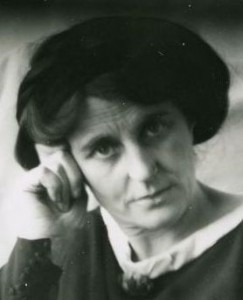 *27 Notes from Lady Scott's private diary, 25-2-1921 (Lawrence James – The Golden Warrior: the Life and Legend of Lawrence of Arabia (1995),p.255). Lady Kathleen Scott (1878-1947) was a sculptor and the widow of the explorer Robert Falcon Scott (1868-1912). She was doing a bust of TE at the time, and when she asked him about these charges , he "admi­tted his procliviti­es, but didn't affect his life. Said Vickery was a medal hunter and only out for himself." (Diary Lady Scott 11-5-1921, James – Golden Warrior,p.256) Since Lady Scott devel­oped a crush on TE and thought he was in love with her, "admitting his proclivities" might have been an attempt by TE to keep her away from him.
*28 Lowell Thomas in Friends,p.214
*29 Woolley in Friends,p.89
*30 The author­ized biographer Jeremy Wilson, for example, says, "Lawrence's letters from this period bear out this opinion enti­rely, and it is legit­imate to ask why Woolley should have included the allega­tions in his essay. Gossip of this kind is common enough but would not normally appear in a serious memoir, especially when it was known to be unjus­tified. Wool­ley must have realised that this disingenuous combination of allegation and 'loyal disclaimer' would cause many readers to believe the worst." (Wilson – Lawrence of Arabia,p.128) Wilson's reaction is rather foolish, raising doubts about Woolley's motives, particularly since TE's own brother Arnold was the editor of the book in which Woolley's essay was published, and he could always have chosen to suppress it if he had wanted to, but he did not.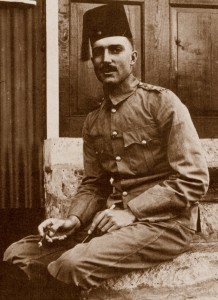 *31 At the same time that T.E. Lawrence By His Friends (1937) was published another acquaintance of TE, Colonel Richard Mei­nertzhagen (1878-1967), reacted to the ru­mours of homosexuality in his diaries (8-12-1937). "To imply any sort of sex-perversion or uncleanness to Lawrence is gros­sly inaccura­te and libellous". (Meinertzhagen – Middle East Diary,­p.38) It is possible that his comments were also meant for publi­cation in Friends, but that Arnold Lawrence had no need for them. Thus far I haven't found anything that explains what hap­pened after TE's death that led to all these defensive reactions. If anyone could enlighten me, I would be delighted!
*32 Before this biogra­phy, Aldington was mainly known as a poet, novelist, and biographer of Oscar Wilde and D.H. Lawren­ce.
*33 Letter from Henry Williamson to Eric Kenn­ing­ton 5-6-1954, Fred D. Crawford – The "Weather-Vane Soul" of Henry William­son, in: The Henry Williamson Society Journal 30 (1994),p.15
*34 Let­ter Aldington to Williamson 7-2-1955, Anne Williamson – The Genius of Friendship, Part 2: Richard Aldington, in: The Henry Williamson Society Journal 28 (1993),p.18
*35 In my opinion Aldington's book was very important, and I agree totally with Fred Crawford, who says that the book "provided a long-needed corrective to hagiography and pointed to questions that others might have raised years earlier had they bothered to investigate more diligently. (…) … he defined the areas of controversy about TEL and made people face contradictions implicit in a myth that they had accepted without adequate investigation or reflection." (Fred D. Crawford – Richard Aldington and Lawrence of Arabia: a Cautionary Tale (1998),p.174)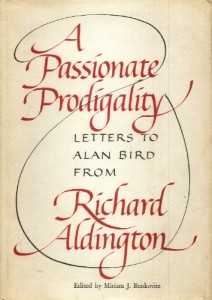 *36 The "lip-licking gloats" over Daud and Farraj, "praising them like a senti­mental curate for being "so clean"! Clean, of course because they had noth­ing to do with women." (Letter to Alan Bird 7-4-1951, Miriam J. Benkovitz (ed.) – A Passionate Prodigality: Letters to Alan Bird from Richard Aldington (1949-1962)(1975),p.26)
*37 TE had women friends "as homos often do, knowing better than a man the little attenti­ons which please women, but sex relations with women caused him unfeig­ned horror and disgust." (Letter to Alan Bird 23-2-1951, Benkovitz – Passionate Prodigality,p.15)
*38 Letter to Alan Bird 7-4-1951, Benkovitz – Passionate Prodigality, p.26. "(TE) always jeered at hetero­sexual practices, and nearly always wrote admi­ringly, even sentimentally, of male ho­mosexuality." (Letter to Alan Bird 15-3-1951, Benkovitz – Passionate Prodigality, p.21)
*39 Letters to Alan Bird 30-6-1951 and 15-12-1954, Benkovitz – Passionate Prodigality,p.29-30 & 146.
*40 Aldington could not resist making slighting remarks about homosexuality. "One is tempted to ask how it was that so many quive­ring male lovers were recruited in the Arab army."(Aldington – Lawrence of Arabia,p.336) He also speaks of "countries where too many of the males subscribe to the devia­tionist penchants of Saladin, Hafiz and Abu-Nawas." (p.263) In one of his more tolerant statements, he said, "It is a great pity that there can't be a more wholesome outlook on this perversion – neither persecu­ting as with the unfortunate Oscar Wilde, nor cultivat­ing, as the sect and its numerous supporters now do." (Letter Aldington to Alan Bird 8-11-1956, Benkovitz – Passionate Prodigality,p.248)
*41 Letter to Alan Bird 7-2-1955, Benkovitz – Passionate Prodigality,p.154
*42 Letter Aldington to Williamson 22-2-1956, Crawford – Weather-Vane Soul,p.20
*43 Letter to Alan Bird 8-11-1956, Benkovitz – Passionate Prodigality,p­.248
*44 Alding­ton in Death of a Hero (1929), quoted in Peter Parker – The Old Lie: the Great War and the Public School Ethos (1987),­p.175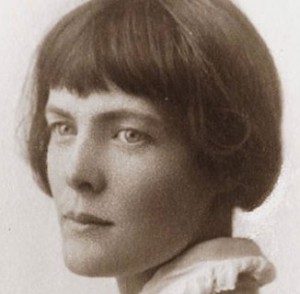 *45 Fred Crawford in letter to the author 21-7-1991. From 1913 to 1919 Aldington was married to Hilda Doolittle (1886-1961), better known as H.D. the writer. The war disrupted their lives, as did a miscarriage in 1915. It elimina­ted all sexual relations. Aldington tended to sympath­ize with her various crushes and infatuati­ons, and did not criticize her for her lesbian loves. His relation with H.D. was "one of two individuals, tragi­cally separated by an uncon­trolla­ble fleshly incompatibility yet helplessly bound together in an affinity of spirit. Living separate lives and bound to new and, in some ways, more satis­factory lovers, yet continu­ally groping among the shadows for remnants of that elusive élan from which both had drawn sus­tenance, H.D and Aldington were never to be entirely separated for the rest of their lives." (Selwyn Kittredge 1964, Fred D. Crawf­ord – Misleading Accounts of Aldington and H.D., in: English Literature in Transition 1 (1987),p.53) See for the relationship between Aldington and H.D., the excellent article by Crawf­ord – Misleading Accounts (1987),p.49-67.
*46 Letter to Alister Kershaw 30-8-1951, Crawford – Weather-Vane Soul,p.11
*47 See Aldington – Lawrence of Arabia ,p.331-339
*48 Letter Aldington to Stanley Weintraub 14-9-1958, Crawford – Richard Aldington,p.137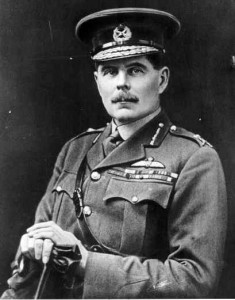 *49 If true, the procedure would have been as follows: a complaint about TE's behaviour would be made to the local (Dor­set) police. Because of the celebrity of the subject, they would  refer it to the Home Secre­tary. Then the matter would be passed to Scotland Yard, where it would  pass the desk of the Commissioner for the Metropolitan Police, Lord Trenchard (1873-1956). Trenchard knew TE very well, since he had been Chief of Air Staff of the RAF (1917-1930), where TE had served and caused him lots of troubles. The Commissioner would then issue a war­rant, which would be delive­red to the Dorset police for execution. I am very grateful to Lawrence James for sharing this informati­on.
*50 An example of what would have happened in such a case, is the story of Sir Paul Latham (1905-1955), a Con­servative Member of Parliament. In 1941 he served as an officer in the Royal Artillery and was accused of commit­ting improper acts with three gunners and a civilian. "Fearing scan­dal, he at­tempted suicide by crashing his motor bike. He survi­ved the crash, but had to have a leg amputa­ted. He was senten­ced to two years imprison­ment for misbeha­ving with the sol­diers and for the suicide attempt. The scandal persi­sted." (Paul Bailey – An Immacu­late Mistake: Scenes from Childhood and Beyond (1990),p.10)
*51 Catherine Aldington – The Lawrence Bureau.  Even nowadays defending Aldington in the land of TE studies is like defending Voldemort to Harry Potter fans.
*52 Letter Newcombe to the Mayor of Bridlington, Duckworth Notes. (Jack Duckworth shared with me some notes from his considerable research of the Lawrence Bureau, for which I am very grateful.) Stewart Newcombe was TE's boss in the survey of the Sinai desert (1914), his intelligence work in Cairo (1914-1916), and during the Arab Revolt (1917).
*53 Letter Graves to Hart 25-9-1954, Duckworth Notes.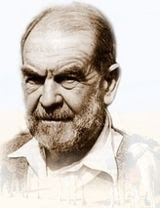 *54 Letter to Charlotte Shaw 11-12-1934, Jeremy & Nicole Wilson (eds.) – T.E. Lawrence Correspondence with Bernard and Charlotte Shaw 1929-1935 (2009),p.236. According to the Arabist and explorer H. St John Philby (1885-1960), "One measure of Lawrence's essential greatness is surely the fact that his reputation has survived the hysterical homage of his friends." (Philby – T.E. Lawrence and his Critics,p.83)
*55 Letter Knowles to Kennington 9-4-1954, Crawford – Richard Aldington,p.71
*56 Letter Hart to Winston Churchill 18-2-1954, Crawford – Richard Aldington,p.78
*57 Alex Danchev – Alchemist of War: the Life of Basil Liddell Hart (1999),p.200
*58 Letters Hart to Robert Bolt 21 & 27-11-1962,  L. Robert Morris & Lawrence Raskin – Lawrence of Arabia: the 30th Anniversary Pictorial History (1992),p.149 & 151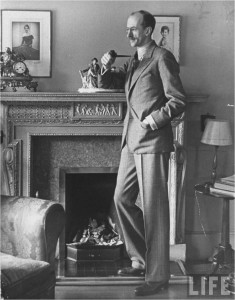 *59 From the Memoirs of Hart, Danchev – Alchemist,p.85. All the information on Basil Liddell Hart is based on Nigel Hamilton – The Full Monty: Montgomery of Alamein, 1887-1942 (2001),p.141 & 180-181, and Danchev – Alchemist, p.83-95.
*60 Letter Eric Kennington to Storrs 18-4-1954, Crawford – Richard Aldington,p.71
*61 Letter Mrs Kennington to Hart 28-7-1954, Duckworth Notes. Letter Mrs Kennin­gton to Lady Hardinge 30-7-1954.
*62 Letter Mrs Kennington to Hart 5-5-1954, Duckworth Notes. Letter Mrs Kennin­gton to Lady Hardinge 30-7-1954. Letter Mrs Kennington to the managing director of the Army & Navy Stores 6-2-1955, Duckworth Notes.
*63 Letters Mrs Kennington to Hart 10 & 17-4-1955, Jack Duckworth on TEL Studies List 17-1-2005.
*64 Letter Eric Kennington to Arthur Bryant 15-3-1954, Jack Duckworth – Saving "Mum": the Lawrence Bureau in Action 1954-1955, in TE Notes 2 (2001),p.24
*65 Letter Eric Kennington to Lord Lloyd (no date), Jonathan Black on Yahoo Orlans 11-8-2003
*66 Letter Williamson to Aldington 1-11-1955, Crawford – Weather-Vane Soul,p.19
*67 Letter Graves to Hart, March 1954, Duckworth Notes
*68 Letter Graves to Hart 19-2-1954, Paul O'Prey (ed.) – Between Moon and Moon: Selected Letters of Robert Graves 1946-1972 (1984),p.123
*69 Robert Graves – Lawrence Vindicated, in: New Republic 21-3-1955,p.16-20. See also Robert Graves – T.E. Lawrence and the Riddle of "S.A.", in: Saturday Review 15-6-1963
*70 L­etter Graves to Hart 21-12-1935, Paul O'Prey (ed.) – In Broken Images: Selected Letters of Robert Graves 1914-1946 (1982),p.262
*71 Letter Graves to Hart, O'Prey – In Broken Images,p.260
*72 Letter Graves to Edward Carpenter 30-5-1914, Jeffrey Weeks – Coming Out; Homosexual Politics in Britain from the 19th Century to the Present (1977),p.80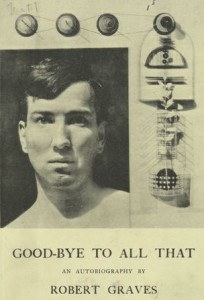 *73 The boy's name was G.H. Johnstone, and Graves calls him "Dick" in his autobiographical book Good-Bye to Áll That (1929) and "Peter" in his letters. Rather Freudian in this context, since both "dick" and "peter" are synonyms for "penis".
*74 Adrian Caesar – Taking it like a Man: Suffering, Sexuality and the War Poets (1993),p.177
*75 Parker – The Old Lie,p.190
*76 Robert Graves – Good-Bye to All That, 1929. Graves makes a distinction between amorousness (a sentimental falling in love with younger boys) and eroticism (adolescent lust). "The intimacy that frequently took place was very seldom between an elder boy and the object of his affection – that would have spoiled the romantic illusion – but almost always between boys of the same age who were not in love, and used each other as convenient sex-instruments." See for Graves attitude towards homosexuality, Caesar – Taking it like a Man,p.172-224.
*77 A.L. Rowse – Homosexuals in History: a Study of Ambivalence in Society, Literature & Art (1977),p.248-249 and Richard Meinertzhagen – Diaries 1937. Storrs died in 1955 and I wonder if his death was in any way related to the pressure around Aldington's book.
*78 Sir Ronald Storrs – Lawrence of Arabia, in: The Listener 3-2-1955. The title page of Aldington directly hints at TE's homosexuality by quoting Oscar Wilde "Un­truthful! My nephew Algernon? Impossible! He is an Oxonian."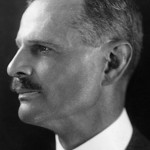 *79 His father Robert Gould Shaw II (1872-1930) and his half-brother Louis Agassiz Shaw II (1906-1987) also suffered from depression and alcoholism. His brother, an eccentric snob, even committed a murder in 1964, strangling his maid, for which he never stood trial. Instead he was remanded to a psychiatric hospital for the rest of his life.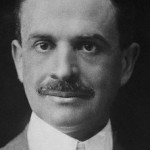 *80 Nancy Astor's husband, Lord Waldorf Astor (1879-1952) was the owner of The Observer, while his brother John Jacob Astor (1886-1971) was the owner of The Times.
*81 Philip Knightley in Jeffrey Meyers (ed.) – The Craft of Literary Biography (1985),p.164-5
*82 Letter by Jack Easton to the author 11-6-1989
*83 "I can't help noticing that all of this seems to be of interest mainly to people who display a particular interest in sex. Most of the people who go on and on about Lawrence's sexuality and the Bruce beatings seem incapable of keeping off the subject for very long. I think their preoccupation tells us something – something I'd rather not know – about themselves. I assume that those who are obsessed with Lawrence's sexuality also speculate about the sexual activity of everyone they meet. It takes all sorts to make a world!" (Jeremy Wilson on TEL Studies List 5-8-2005.)
*84 A few biographers who wrote about TE are known to be homosexual, like Desmond Stewart, Jeffrey Meyers, Daniel Wolfe and Steven Caton.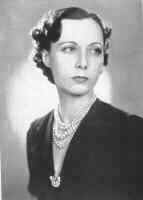 *85 "Indelica­cy, indecen­cy, any form of coarse­ness or vulgarity repelled him physical­ly." (Meinertz­ha­gen – Middle East Diary,p.38) "He was in no sense a pervert; in fact, he had a remarkably clean mind … I never heard him make a smutty remark and am sure that he would have objected to one if it had been made for his benefit" (Woolley in Friends,p.89)­ "He seemed as free from any thought, as he was from talk, of vice." (Herbert Baker in Friends,p.249) "I have never met anyone more entirely devoid of vice." (Lionel Curtis in Friends,p.260) "He had complete purity of mind." (Clare Sydney Smith – The Golden Reign: The Story of my Friendship with "Lawrence of Arabia" (1978),p.36). TE's (homosexual) friend E.M. Forster had a totally different opinion on this subject, "At moments TE could be bawdy, bringing it in so mischievously and quickly that one could hardly believe one's ears, and was left accusing one's own dirty mind." (Forster in Friends,p.283-284)
*86 "No one who knew him or worked with him ever believed him to be a homosexu­al."(Letter by Arnold Lawrence to Miss Early 17-12-1963, Malcolm Brown (ed.) – The Letters of T.E. Lawrence (1988),p. XVIII) "TE's hut companions have borne witness to its absence." (Victoria Ocampo – 338171 T.E. Lawrence of Arabia (1963),p.­86n) "I have known a great many of TEL's perso­nal friends and never once did I hear the faintest charge in that direc­ti­on." (Thomas – Review of Aldington,p.198) The idea had never crossed the minds of his closest friends from the RAF and Tank Corps. "And these were men living in the same hut and aware of his friendship with such men as Forster and Sassoon who were indeed, …friends of theirs too." (Brown – Letters,p.XXVII)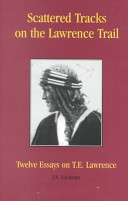 *87 See the arguments as used by Lowell Thomas (Friends,­p.214) as quoted earlier. The same kind of reasoning we find in J.N. Lockman, who claims that TE's "homosexual nature' can now be "finally settled", since TE displays "mannerisms consistent with the known physiological traits of male homo­sexuals", like a tendency, in speech, to linger on the sibilants, and having wide hips. (Lockman – Scattered Tracks,p.136-7)
*88 "Improper behaviour", Brown – Letters,p.XXVII. "Abnormal tendencies", Storrs – Lawrence of Arabia (1955)
*89 Davenport-Hines – Sex, Death and Punishment,p.287
*90 "Tolerance … does not imply perso­nal approval or involve­ment." (Wilson – Lawrence of Arabia,p.705)
*91 "He had more respect for women as people than many men." (Letter Arnold Lawrence to Miss Early 17-12-1963, Brown – Letters,p.­XXV­III) "But he was not sexless. By contrast, it was also quite possi­ble for women to feel that he had heterosexual potential. (…) TE had no such opportuni­ties to meet women of his own age and with similar mental interests. After the war it was too late." (Brown – Letters,p.XX­VII-XXVIII) "Tow­ards the end of his life he wrote with tender envy of the happy mar­riage of a contemporary and there was plainly no fate he would have more gladly accepted for himself." (Arnold Lawrence in Friends,p.592) "He was never married because he never happened to meet the right person; and nothing short of that would do." (Ernest Altounyan in Friends,p.114)
*92 Jeremy Wilson quoted by Edith Steblecki in: Notes on the TEL Society Symposium September 2002, TE Notes 2 (2002),p.19 and Wilson on TEL Studies List 3-8-2003.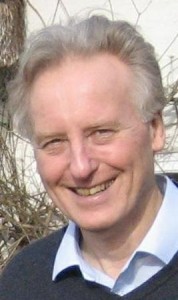 *93 The biographers John Mack and Jeremy Wilson eagerly welcomed the story about TE's love for and proposal to Janet Laurie. It came from Laurie herself, and was (so it seems) independently confirmed by E.F. Hall (1888-1987), a school friend of TE. But Hall only said to Mack, that TE "adored her", "worshipped (her) from afar" and spent time in her company, nothing more. (John E. Mack – A Prince of our Disorder: The Life of T.E. Lawrence (1977),p.66) Wilson states that, "Recollections of Lawren­ce during this period (childhood) must be treated with cauti­on. All were written at least thirty years later when he had become famous." (Wilson – Lawrence of Arabia,p.25) But then what about statements made 56 years afterwards, since Mack interviewed both Laurie (then 79) and Hall (then 77) in 1965? And finally, Laurie herself was not a reliable witness, even in the eyes of Wilson, who says that, "a number of people who knew her well have suggested to me that her story of a proposal may be exaggerated." (Wilson – Lawrence of Arabia,p.990n40) Which makes it even stranger that Wilson is still convinced of the evidence, finding it "conclusive".
*94 Tim Jeal – Baden-Powell (1989),p.346
*95 "So far as we know, Lawrence's close friends in the ranks were heterosexual." (Jeremy Wilson (ed.) – T.E. Lawrence Correspondence with E.M. Forster and F.L. Lucas (2010),p.XVI) "Close friendship between people of the same sex are common in all walks of life and inevitable in all-male communities such as the armed services. It is patently absurd to suggest that all such friendships must be homosexual yet this is the essence of many allegations about Lawrence." (Wilson – Lawrence of Arabia,p.705) "Nearly all his friends were married, certainly his most cherished friends, and their wives found no difficulty with him."( Brown – Letters,p.XXVIII)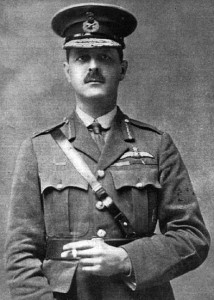 *96 According to Christopher Sykes in his introduction to the Penguin edition of Alding­ton's biogra­phy, the people who whipped TE "were not themselves homosexual, a fact which (if Lawrence was homo­sex­ual) would deprive the expe­rience of any elements of 'fun­'." (Sykes – Introduction,p.20)  
*97 And sometimes this led to long term relationships. For example of RAF general Lionel Charlton (1879-1958) and the partner he lived with, a shy working-class RAF man. And of E.M. Forster with a taxi-driver (Reg Palmer) and a policeman (Harry Daley).
*98 "Any atten­tion they paid to us had to be put in the form of an inflic­tion. Such gestures as running their fingers through our hair were accompanied by insults about what a bloody awful mop it was. If they wished to make any more definitely sexual advances, these must be ruthlessly stripped of any quality of indulgen­ce."(Quentin Crisp – The Naked Civil Servant (1968),p.64)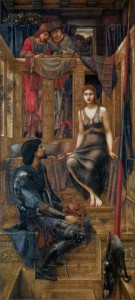 *99 W.H. Auden in 1927, Humphrey Carpenter – W.H. Auden: a Biography (1981),p.49. According to Auden, "The attraction of buggery is partly its diffi­culty and tor­ments. Heterosexual love seems so tame and easy after it. (…) There is something in reciprocity that is despair. How one likes to suf­fer." (Carpenter – W.H. Auden,p.­104) Even in friendships men often chose unequal partners. TE, for example, had a senior role with younger men (soldiers, Dahum) or a junior role with older friends (Forster, Shaw, Hardy), but hardly anything in between. And TE's friend Sassoon never described himself in a relationship as an equal partner. In all his friendships he is either an apprentice (For­ster, Rivers, Hardy, Gosse, TE) or a fatherly figure giving advice and assistance (Owen, Tennant, and his other lovers).
*100 Parker – The Old Lie,p.92. Such an attraction is called the "Cophe­tua complex", which is not an exclusively homosexual preserve, since we find it also with upper-class Victorian heterosexu­als who pursued working-class women. According to the legend, Cophetua was an African king known for his lack of sexual attraction for women, who suddenly fell in love with Penelophon, a beggar girl he had met on the street. He married her and they lived happily ever after. Lots of books and plays were inspired by this myth, like for example Pygmalion by TE's friend George Bernard Shaw (1856-1950).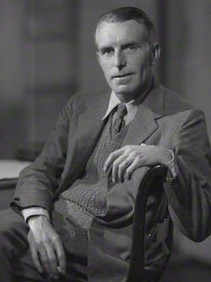 *101 Crisp – The Naked Civil Servant,p.62
*102 Crisp – The Naked Civil Servant,p.155. E.M. Forster warned his friend Joe Ackerley (1896-1967) against his attraction to venal guardsman, thieves and opportunists whom he routinely tried to rescue, "you must give up looking for gold in coal-mines, it merely prevents you from getting amusement out of a nice piece of coal."(Moffat – E.M. Forster,p.250)
*103 Armitage was Middle East Information Officer for the British Information Agency in New York. "Unlike Mr A's efforts mine is not a sensational book, it is somewhat poetic- perhaps romantic would be a better word." (Letter Armitage to Hart 25-1-1954, Duckworth Notes)
*104 Flora Armitage – The Desert and the Stars: a Portrait of TE Lawrence (1956),p.113 & 130. Armitage's example was followed by Anthony Nutting in 1961. According to Nutting, TE was a "rabid masochist, whose happy endurance of pain disclosed a perversion of the flesh rather than a triumph of the spirit". (Nutting – Lawrence of Arabia,p.244)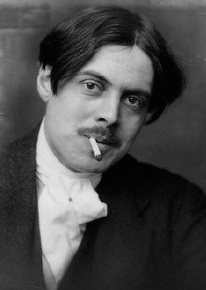 *105 "The truth, I believe (in line with almost everyone who knew him per­sonally), is that he was neither heterosexual nor homosexual in practice." (Brown – Letters,p.XXVI) "Why not accept Lawrence's own statement that he was sex­less? (…) His pleasures in life were essentially intellectual and aesthetic, while his physical activities … seemed to involve a deliberate effort to refine his ego by abstinence, exertion and suffering. It would indeed be strange to find a man of such ascetic tenden­cies allowing himself the indulgence of a secret vice." (Philby – T.E. Lawrence,p­.84) "The sexual appetite, was wanting in him." (Percy Wynd­ham Lewis – Lawrence of Arabia, in: Blastering and Bombardiering: an Autobiography (1914-1926) (1982),p.243) "One must remem­ber he was a pre-Freudian character, and that before Freud all men were, so to speak, in a state of primal innocence. What can appear in SP as an admis­sion of homosexuality is possibly the poetic gaffe of a man who had little knowled­ge of sex and even less exper­ience." (Sykes – Introduction,p.20)  
*106 Letter Graves to Hart March/April 1954, O'Prey – Between Moon,p.133.
*107 T.E. Lawrence – Seven Pillars of Wisdom: a Triumph (1935),p.468
*108 Letter Graves to Hart 19-2-1954, O'Prey – Between Moon,p.123. A better quote on TE's impotence comes from Henry Williamson: "He was impotent, in the sense of a wild true animal being impotent with the wrong conditi­ons." (Letter from Williamson to David Lean 12-5-1960, TE Notes 10 (1994),p.1­4/5)
*109 "Throughout his life Lawrence  was deeply influ­enced by the ethical standards he had learned in childhood and he set a great value on integrity in his dealings with other people, especially those who would naturally have looked up to him. He would probably have been shocked and bitterly ashamed if he had suspected that there was any sexual motive behind his friendships in the ranks. In later years, when he came to believe that carnality played an important role in all human motivation, he seems to have avoided close friendships with anyone." (Wilson – Lawrence of Arabia,p.705)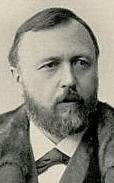 *110 Mark Andre Raffalovich Uranisme et Unisexua­lité 1896, as quoted in P.W.J. Healy – Uranisme et Unisexualité: A Late Victorian View of Homosexua­lity, in: New Blackfriars 59 (1978),p.60. At that time the German psychiatrist Richard von Krafft-Ebing (1840-1902) was the authority on sexual pathology, a subject he dealt with in Psychopathia Sexualis (original 1886, English edition 1892). He considered the contrary sexual instinct to be congenital in origin, and therefore a form of degeneration which  resulted from a hereditary defect. Men who suffered from it should not marry for fear of passing on their degenerative traits.
*111 This tradition will be dealt with in another article on this blog, in which TE's ideas about sexuality will be placed in the context of his time.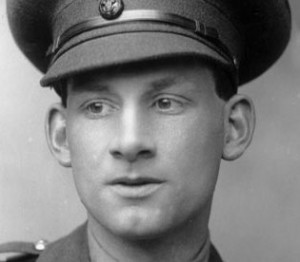 *112 Dickinson, Dennis Proctor (ed.) – The Autobiography of G. Lowes Dickinson: and Other Unpublished Writings (1973),p.11. TE's friend Siegfried Sassoon was harassed by "sex-fevers". "It is my own fault that I am under this cursed obsession of sex-cravings. (…) craving for love, craving for imaginative eloquence. Spiritual sickness overshadows me. My mind is somehow diseased and distorted. I live in myself – seek free­dom in myself – self-poiso­ned, self-imprisoned." (Diaries September 1921, Rupert Hart Davis (ed.) – Siegfried Sassoon Diaries, 1920-1922 (1981),p.86)
*113 T.E. Lawrence – The Mint (1973),p.1­09. Which reminds me of the poet Rupert Brooke (1887-1915), who spoke of "the rough male kiss of blankets", in his poem The Great Lover (1914).
*114 "If I have missed all these things, as I hope and you seem to sug­gest – well then, I'm barrenly lucky. It has not been easy; and it leads, in old age, to misery." (Letter to Eric Kennington 15-9-1927, Wilson – Lawrence of Arabia,p.705)
*115 Dickinson quoted in Proctor – The Autobiography,p.10.
*116 Arnold Lawrence in Friends,p.591
*117 Quoted in Richard Perceval Graves – A.E. Housman: The Scholar-Poet (1979),p.108-109
*118 "If only there was some way out of the Verboten notice-boards which stand in thickets about all my roads." (Letter to Edward Garnett 18-5-1924, Wilson – Lawrence of Arabia,p.743)
*119 Letter to Colonel Archibald Wavell 9-2-1928, David Garnett (ed.) – The Letters of T.E. Lawrence (1938),p.575. TE's friend Jim E­de (1895-1990),  noted in his copy of the Letters (edited by David Garnett, 1938), "Was this because someone had suggested he was in the ranks for immoral reasons? Looks as if it might be so." (Kettle's Yard)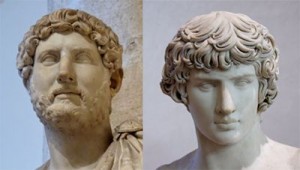 *120 "He had a face of classic beauty, pensive and rather sad in repose, but which lit up when he smiled, like a pool touched by the sun. Anti­nous must have looked like this, when Hadrian first saw him in the Phrygian woods. The boy moved with effort­less grace, walking as women walk who have carried vessels on their heads since childhood. … I knew how decep­tively endu­ring were these Bedu boys who looked like girls." (Wilfred ­Thesiger – Arabian Sands (1991),p.145) Hadri­an (76-138) was the Roman emperor (117-38) who had a love relationship with the youth Antinous (111-130). After his lover drowned Hadrian deified him, an unprecedented honour for someone who did not belong to the ruling family.
Arnold Lawrence, Basil Liddell Hart, Celandine Kennington, Eric Kennington, Homosexuality, Lawrence Bureau, Nancy Astor, Richard Aldington, Robert Graves, Ronald Storrs